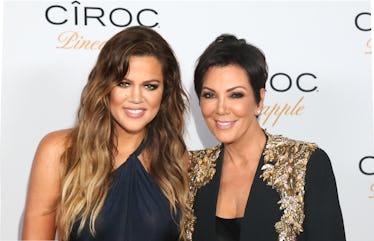 10 Celebrity Mother's Day Instagram Posts That'll Make You So Thankful For Yours
Rochelle Brodin/Getty Images Entertainment/Getty Images
In this wild, mixed up world, how nice is it that we still celebrate things like Mother's Day? A national holiday set aside entirely to recognize all mother figures out there and thank them for helping us not die and keep our sh*t together is, objectively, one of the kinder, sweeter things we do as a society. It's just an added bonus that social media is around to help share the love a little easier. Take these 10 celebrity mother's day Instagram posts as an example. It's so fascinating to catch a glimpse at the women who raised your favorite celebs and/or see how everyone celebrated the lovely day. Hint: The Kardashians posted a lot of pictures.
While not every fan-favorite public person shared something on May 12, a lot of pop culture's biggest names did turn out for the women they call "Mom." Even Selena Gomez, who is rarely on the popular platform these days, dusted off an old snapshot to give her mom a shoutout. Most of the captions share similar sentiments, namely wishing all moms out there a Happy Mother's day, plus thanking them for all that they've done and continue to do.
Listen, mom, I'm not famous or anything, but I gladly told the world how amazing you are. The 900 people who follow me know what's up.