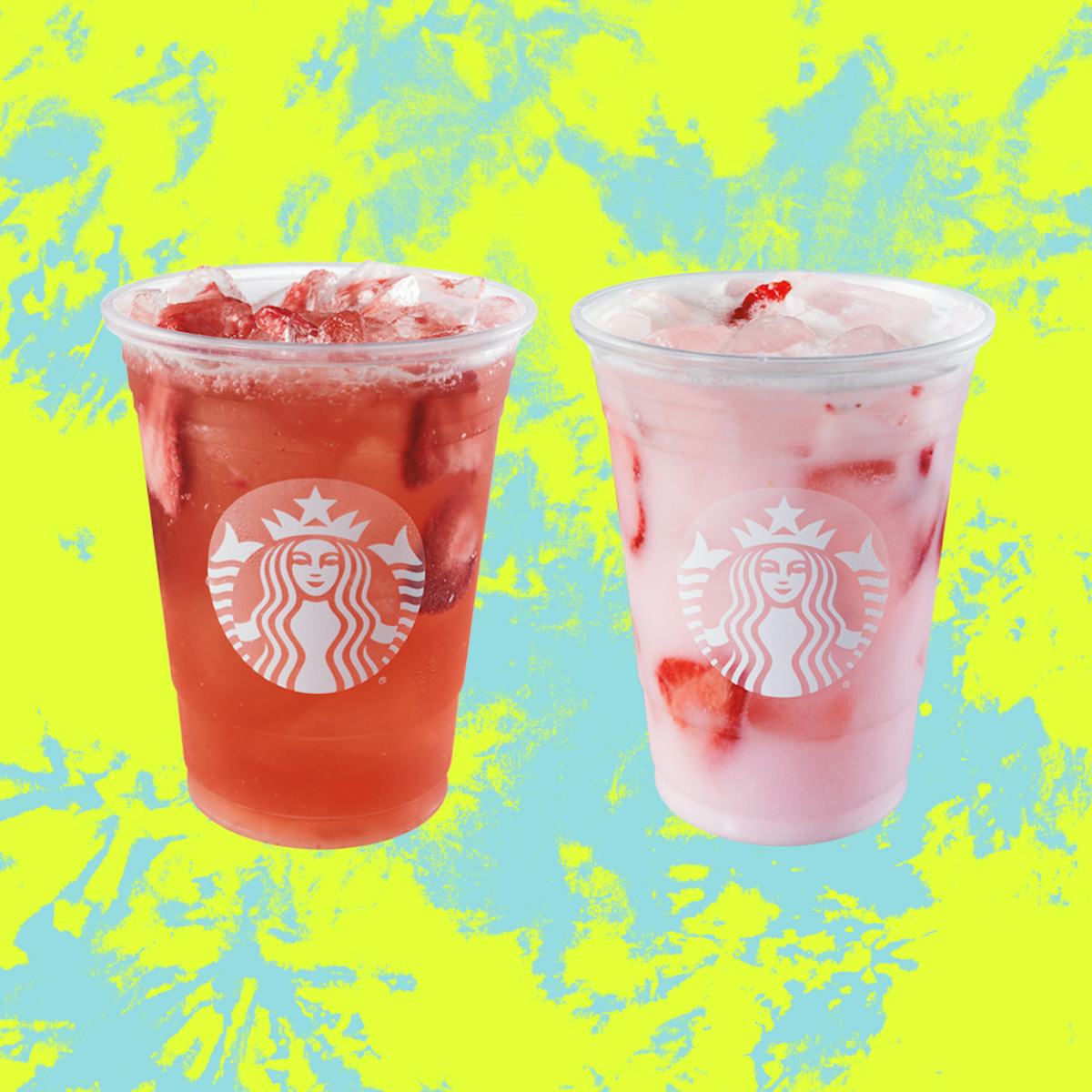 16 Starbucks Summer Drinks That'll Keep You Refreshed
From matcha to cold brew, there are so many options.
Starbucks is the perfect place to head to when you're in the mood for some summer drinks. After all, there are so many iced options, whether you're looking for a boost from a nitro cold brew or an iced tea. Plus, you can't forget about the ultimate summer sip: a Starbucks Frappuccino. To help you decide what to order as you make a coffee (or tea) run, check out these 16 Starbucks summer drinks that'll keep you refreshed this season.
You already know Starbucks is the place to go for your morning pick-me-up, but it's also the ideal spot to get all the ice-cold refreshment you need this summer. Similar to the way Starbucks has you covered with all of its seasonal winter drinks, the coffee chain also has a lock on some tasty AF sips to help you enjoy the sun-soaked days of summer. With fruity flavors and icy drinks, there's no shortage of Starbucks summer drink options this season. TBH, you'll probably have a hard time choosing your favorite from among all the Starbucks summer drinks. To help you make a pick next time you're on a Starbucks run, check out these nitro cold brews, Starbucks Refreshers, and Frappuccinos to to quench your thirst this summer: