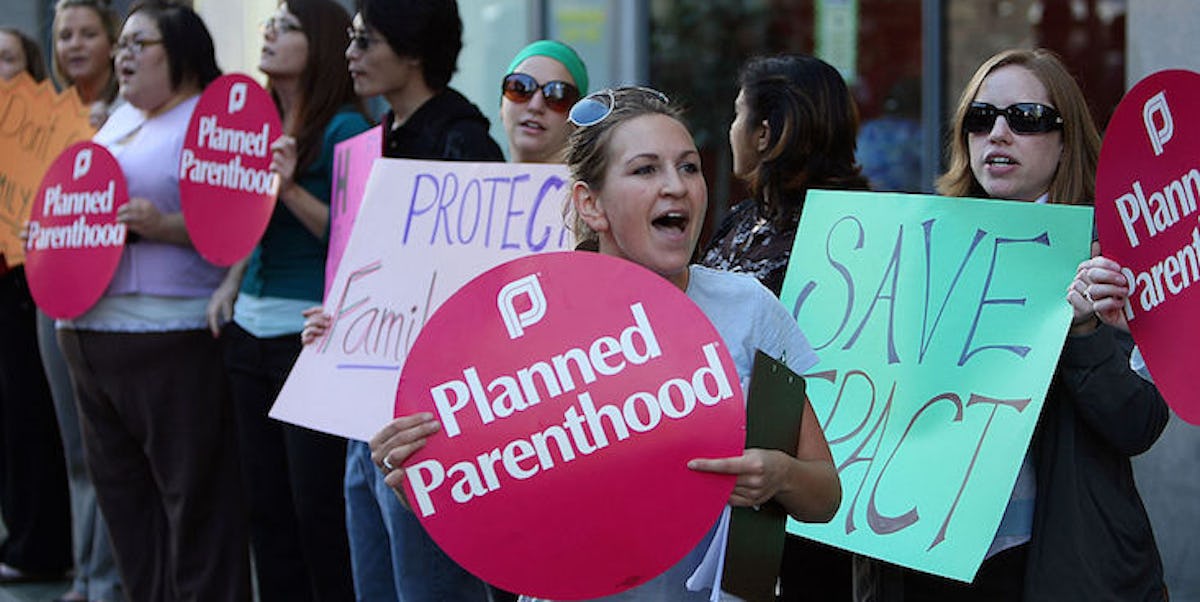 Planned Parenthood Slams Senate GOP's Newest Version Of The Healthcare Bill
David McNew/Getty Images
After weeks of discussions and work, Senate Republicans released their updated health care bill, and Planned Parenthood is not happy about it.
And it looks an awful lot like their last health care bill, the Better Care Reconciliation Act (BCRA). The updated health care bill makes some changes, like increasing funding to combat the opioid crisis and keeping some taxes from the Affordable Care Act (ACA, aka Obamacare).
But overall, it has a lot of the problematic pieces that the original bill did. That bill would cause 22 million people to lose health coverage by 2026, according to an analysis by the nonpartisan Congressional Budget Office (CBO).
The bill would cut federal funding to Planned Parenthood for a year. This, the CBO estimated, would lead to thousands of births in the Medicaid program.
And Planned Parenthood is really not OK with this new version of the GOP Senate health care bill.
Planned Parenthood President Cecile Richards said in a statement that under this plan: "Americans will pay more and get less, but women will pay the biggest price of all."
Richards said in the statement,
This is, hands down, the worst bill for women in a generation, especially for low-income women and women of color. Slashing Medicaid, cutting maternity coverage, and blocking millions from getting preventive care at Planned Parenthood would result in more undetected cancers and more unintended pregnancies. And it puts moms and their babies at risk.
The health care bill would hurt sexual assault survivors and get rid of the essential health benefits requirement, which keeps health services like birth control free. It would also be harmful for women of color.
The health care bill passed in the House in early May under the name American Health Care Act (AHCA). It is now struggling to get through the Senate, which has been pushing back a vote on it as it makes revisions.
The original Senate health care bill was historically unpopular across the United States, with approval below 40 percent, according to polls.
It's unclear that this updated version will get a much better reaction.