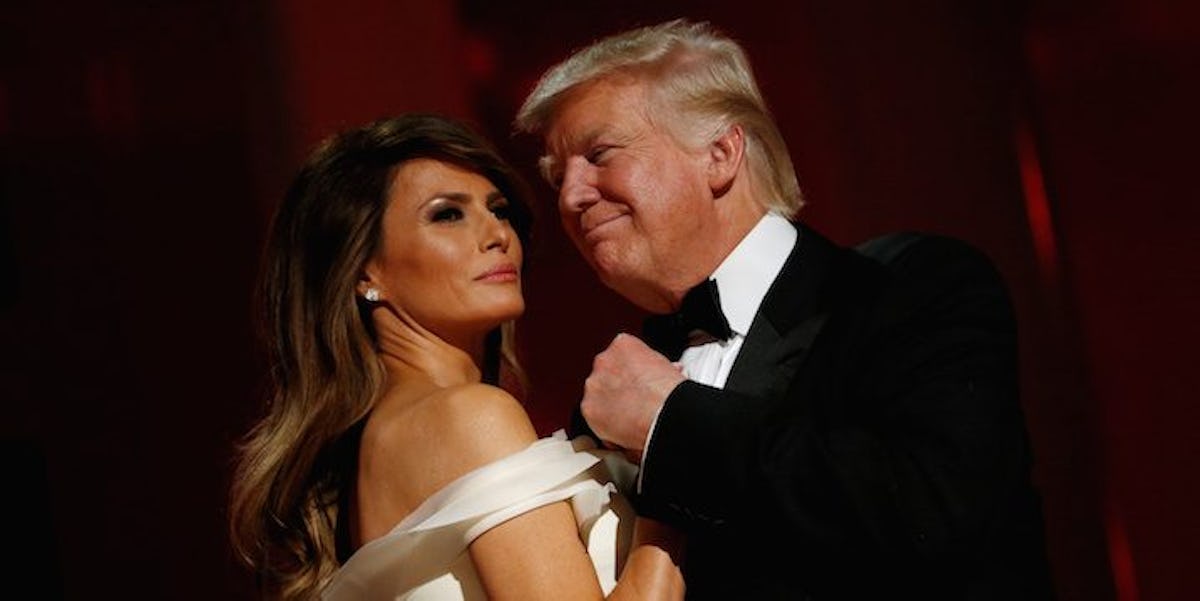 Melania Trump Wants To 'Reevaluate' Her Move Into White House With Donald
REUTERS
The White House has 132 rooms and 35 bathrooms in total, and President Donald Trump might have them all to himself.
According to US Weekly, Melania Trump might not ever move to 1600 Pennsylvania Avenue.
A family insider said,
They will reevaluate toward the end of the school year if they will keep this arrangement or if Melania and Barron will move to Washington. They could go either way right now. They will ultimately do what's best for Barron.
Back in November, the Trumps announced Melania would be staying in New York City to allow their son, Barron, to continue his education there and finish the school year.
Melania and Barron would then pack up and move down to DC.
But now it seems like this plan is up in the air.
This might not be so popular with New Yorkers, whose tax dollars are going to the extra security needed to protect members of the first family in a huge city like New York.
It's estimated Melania and Barron's insistence on staying in the Big Apple costs New York taxpayers over $1 million a day in security costs.
Back in December, hundreds of thousands of New Yorkers signed a petition demanding Melania leave the city.
These individuals will likely be disappointed to hear she might be staying indefinitely.
It's pretty unprecedented for a president and first lady to live separately. But, the Donald has never exactly done things by the book, so perhaps this shouldn't come as much of a surprise.
For now, Melania and Barron will visit DC on weekends.
It seems totally reasonable to allow Barron to finish the school year in New York. He's just 10, and moving away from your friends and everything you know can be difficult at that age.
With that said, the children of previous presidents have made this sacrifice. It's part of the deal -- the same way military families make the sacrifice of moving constantly for the sake of national service.
It's arguably extremely unfair for a wealthy family like the Trumps to allow New York taxpayers to foot the bill for their preferences when they could move to the luxury and comfort of the White House.
If it is true Melania and Barron are going to stay in New York City, they shouldn't be surprised if people in the city aren't happy about it.
Citations: First Lady Melania Trump May Stay in NYC Permanently and Never Move Into the White House (US Weekly)