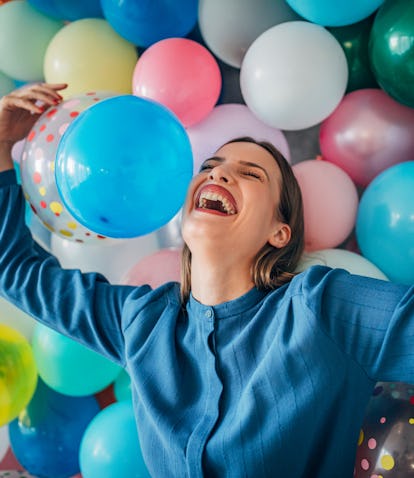 18 Things To Do On Your Birthday Alone
So you can have your cake and eat it, too.
It may be tradition for you to gather the most important people in your life to help you celebrate your birthday. Your friends and family can really make your day special, but perhaps you're ready to switch things up a bit. This year, plan a solo celebration with things to do on your birthday alone. It could be that you're not around the people you normally spend the day with, or you just want to focus on yourself. Whatever the case, a solo birthday is always a great idea. It really forces you to get a little creative with your plans, and these things to do on your birthday alone are sure to make your day of self-love even better.
One of the best parts about having a "me party" is the whole planning process. Since you don't have to worry about coordinating with your guests, everything you do is on your terms and time. You could schedule a full day of things to do on your birthday, or just take it slow with a lazy day at home. It all depends on what you want to do. Plus, doing things on your birthday alone can be a great way to refocus your intentions on self-care and think about how you really want to start the next chapter of your life.
Once you know what vibe you're going for, the next step is deciding on what to do on your birthday alone. While enjoying a slice of cake and putting on a fire birthday #OOTD are birthday must-dos, here are 18 other ideas for things you can do on your big day.
This article was originally published on