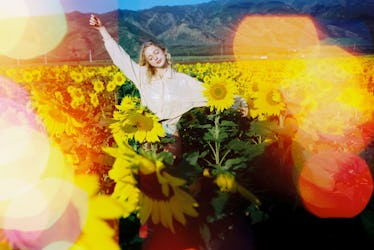 3 Simple Steps To Creating A Travel Vision Board For 2019 & Making Your Dreams A Reality
So, you want to travel more in 2019? The truth is, your travel dreams can totally become a reality with proper planning and work. Many of us dream of traveling the world, but sometimes the idea can seem too far out of reach. Don't you have to wait until you retire? Don't you have to be a truly adventurous soul to take a solo trip? The answer to these questions is a resounding "no." You can start traveling to bucket list destinations sooner than you think, if you begin setting goals now. Here's how to create a travel vision board for 2019.
Vision boards and bucket lists have become extremely popular in recent years. It may seem too good to be true, but the reality is that goal-setting can actually help you accomplish your goals. You're much more likely to follow through on your dreams when you get them out of your head and put them on paper or a vision board. A travel vision board is simply a collection of words, photos, and wanderlust-filled stickers that represent your aspirations and goals. It will help you lay out and visualize your dreams. Your travel vision board will be your biggest source of inspiration, so it's time to get started on one.