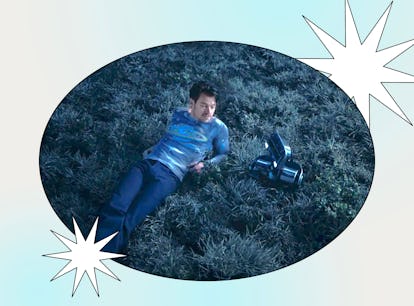 Where Is Harry Styles' "Satellite" Music Video Filmed? It's Iconic
Here are all the places his WALL-E-like robot visited on his road trip.
Harry Styles hasn't left his Harry's House era just yet. The 29-year-old singer recently dropped the music video for his single "Satellite." In the video, an adorable WALL-E-like robot goes on a cross-country adventure after seeing a Mars Rover documentary narrated by Succession's Brian Cox. This all begins at one of Styles' concerts. Cali fans may instantly recognize this first "Satellite" music video filming location, as it's where Styles had his Los Angeles residency of the Love On Tour.
For 15 nights, Styles took over the iconic Kia Forum arena in Inglewood between October 2022 and January 2023. During one of his January shows, Styles secretly filmed "Satellite" on stage with the robotic vacuum cleaner — unbeknownst to the fans in the audience. Four months later, the secret is out, and that's not the only place the robot travels to in the video. Going from a backstage green room to picking up feathers around the Forum, the robot journeys all the way to Cape Canaveral, Florida to see some satellites IRL.
The video is like if WALL-E and Forrest Gump had a baby, and may inspire you to go on your own epic adventure or Styles-inspired road trip. To make sure you stop everywhere the robot goes, here are the "Satellite" music video filming locations to plug into your GPS.