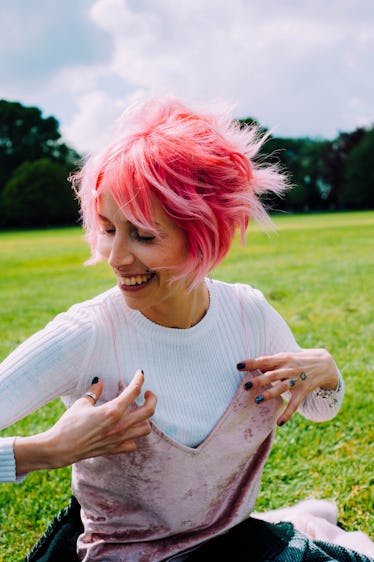 10 Things You Need To Hear On Your 25th Birthday That Can Be Life-Changing
Take it from a 26-year-old.
Turning 25 is quite the milestone in life. It's often marked by cards that say, "Congrats! You're a quarter-of-a-century years old," and birthday bashes with cocktails. Rarely, people tell you it also comes with a bit of nerves. While you've learned plenty of life lessons and had so many amazing adventures thus far, you may feel lost or like a major imposter post-opening gifts. It's OK to feel that way, and the things you need to hear on your 25th birthday will remind you that you're exactly where you're supposed to be.
At this point, you may be working toward your so-called dream job, or climbing the ladder in your industry. You may be surrounded by a large group of friends or a couple of besties, and live in your childhood home or an apartment in the city with your SO. Whether you're content with the way things are, or getting quite restless at the thought of everything that's left on your bucket list, it's key to remind yourself that it's never too early or late to be exactly who you want to be. In fact, the "grown-ups" will tell you that they're still finding what they're passionate about and learning how to be the best version of themselves, all while mentally feeling like they're approximately 17 years old.
The key to being 25 (and above) is to stop comparing yourself to others — even though it's hard — and squeeze the most out of your life each and every day. When in doubt, put on your favorite songs, call your BFF, take a cozy nap, or dance in the kitchen. Also, remind yourself of these 10 life-changing things you need to hear when turning 25.
This article was originally published on