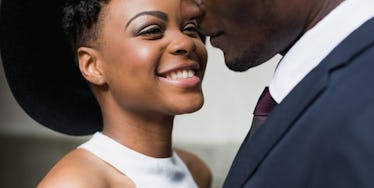 20 Things You Need To Learn About Yourself In Your 20s Before Tying The Knot
Mauro Grigollo
Within each chapter of your life, you'll make your mark in more ways than one.
Your 20s are an irreplaceable time, filled with prime memories with the squad.
You'll hopefully travel your way through your bucket list, get lit at the bar with your gal pals (more times than you can recollect), and channel positive energy into what you truly want to accomplish.
Now is the time to embrace your dream career and thrive in all aspects of your life. You're young, free, and the world presents you with endless possibilities right at your fingertips.
You shouldn't waste even one second just thinking of the things you want to do. Instead, get out there and make sh*t happen IRL.
That being said, you have absolutely no idea when you'll casually bump into the person you'll spend the rest of your life with. And once you do meet your forever person, you'll begin a new chapter of life, which will be just as exciting as your current one.
But before you tie the knot, here are 20 things you need to learn about yourself.
1. How you communicate.
2. How to admire, respect, and love someone as much as you do yourself.
3. How you cope with hardships and any roadblocks life throws at you.
4. How you deal with stress.
5. How you manage your time.
6. How you react to something you're unhappy with or don't totally agree with.
7. Your strengths and your weaknesses.
8. How you manage your money.
9. What qualities you truly seek in a forever person.
10. How you deal with any toxic people or negative vibes that cross your path.
11. How you are with sharing.
12. Where you want to live.
13. Which career path lies in your heart, and if your current job is the right one for you.
14. If you struggle with commitment issues.
15. How you are at keeping in touch with long-distance friends and family.
16. How you handle failure and success.
17. How you channel heartbreak into positive or negative energy.
18. If you're totally into home cooking when you get back from work or if you're more of a takeout kind of a chick.
19. The top places you want to travel solo, or with friends, before settling down.
20. How to make changes in your life if you're not completely happy with it.
Learning these important things about yourself will only better prepare you for when you settle down. You'll truly get to know everything about yourself, inside and out... and so will your partner.