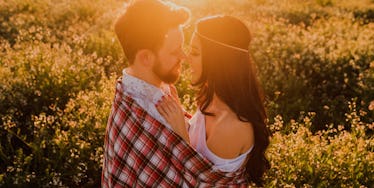 15 Instant Cure-Alls To Recover From Heartbreak In Your 20s
Unsplash/Pexels
If you're attempting to get over a breakup, and long for a cure-all ASAP, you've come to the right place.
Many of us crave something that will put us on an instant high and make us forget about the pain… if only for a short period of time.
Whether you're going through a breakup or dealing with any sort of heartbreak, learning how to cope rarely gets any easier throughout your 20s.
Sure, you'll be experiencing different stages of your life, but the pain is still all the same.
When you're in need of an escape from reality, there are many things you can do to help you pick yourself back up again.
Here are 15 things that will make the heartbreak feel a bit easier to manage in your 20s.
1. Go On A Shopping Spree With Mom… And Her Credit Card
If there's one crucial piece of info I've learned throughout the years, it's that Mom always knows what's up with the best advice.
She's consistently an amazing, comforting shoulder to lean on when you're in need of some major retail therapy ASAP.
2. Hit Up That Trendy Dessert Bar You've Been Dying To Try
If shopping isn't really your thing, head to the cute dessert bar down the street for something to sweeten up your day.
Because let's be real: Hot chocolate and authentic advice never fail to get the job done.
3. Buy Some New Underwear You Feel Incredible In
Hit up your go-to boutiques, and pick out a few new pairs of underwear that make you feel like a complete and utter goddess.
When you get back home, pour yourself a refreshing glass of wine, and dance around like you just DGAF in your new underwear… complete with the ultimate playlist, of course.
4. Chill Out With Your Fave Pint Of Ben & Jerry's
Since Ben & Jerry may be the only two main men in your life you actually want to be hanging out with at the moment, pick out the best pint and enjoy every single bite.
You can always count on these guys to be loyal AF when you're in a dire crisis.
5. Have A Wine Night With Your Girlfriends
Whenever you're feeling not-so-prime, your main girls always know how to pick you back up with a little wine and much-needed gossip.
They know exactly when you want to take your mind off of someone, and they also know when you're in need of a little heart-to-heart session.
6. Rent A Convertible
Ah, this one will feel so damn exhilarating in the moment... and your worries will gloriously blow away in the wind as you're driving along looking fab AF.
Cruise along a scenic route, blast your beats, and enjoy every second of it as your hair flies free in the air.
7. Hike A Small Mountain
You'll feel totally refreshed, accomplished, and rejuvenated.
Soak in the gorgeous view and scream at the top of your lungs; just let it all out.
8. Plan A Spa Day
Whether you transform your apartment into a chill oasis or head to a nearby spa, it's time to pamper yourself from head to toe.
9. Switch Up Your Hair
Whether you decide to chop it off or go for a color change, switching up your hair can be oh-so fun and a necessary pick-me-up.
10. Grab A Blanket And Pillow To Watch The Sunset
This one will never be too cliché. The sunset is always a different, remarkable sight that never fails to take your breath away.
11. Grab A Book And Head To The Marina
Or find a cozy bench along the beach. The sound of the waves will bring your mind elsewhere as you immerse yourself in the pages.
12. Go On A Photography Excursion
Head to a gorgeous spot not many people know about and snap away.
13. Bring Your Pooch To A Dog Park
If you don't have a cute fur baby of your own, head there with your girlfriends and their dogs. This one will definitely bring you all the happy feels.
14. Recharge The Soul With Rooftop Yoga
Focus the mind and body while taking in the unparalleled view around you.
15. Channel Your Inner Spontaneity With Cliff Jumping
Feel the adrenaline rush as you dive into the deep blue.