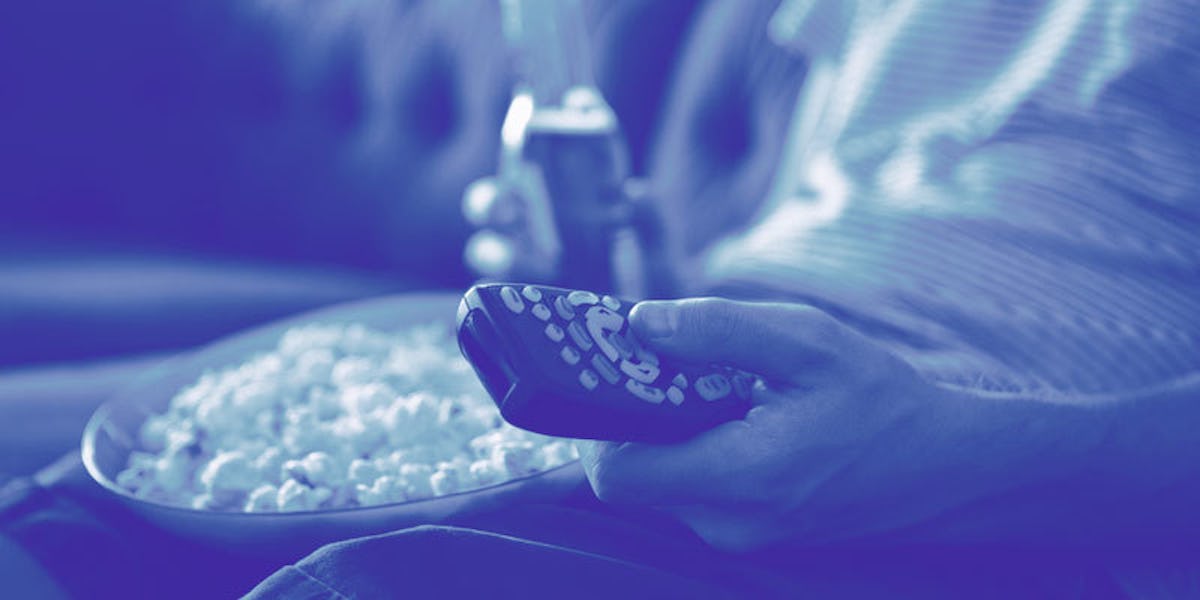 If You're Mourning #TGIT, 'Private Practice' Should Be Your Next Binge
Shutterstock
Is anyone wondering what happened to the so-hard-to-hate ex-wife of the sorely missed McDreamy from TGIT's hit series "Grey's Anatomy?" In case you forgot, her name is Addison Montgomery, and she has her own show.
It's called "Private Practice," and it very well may be the most underrated show ever. I'm not kidding. Shonda Rhimes has outdone herself yet again with this one. She has taken all my womanly emotions and completely turned them upside down with every passing episode. This woman has a gift.
This six-season series is a spin-off of "Grey's Anatomy," which is currently on its 12th season on ABC. "Private Practice" centers around the new life of Addison Montgomery. Montgomery is a neonatal surgeon who picks up her life in Seattle, Washington, and leaves for Van Nuys, Los Angeles to join her best friend Naomi Bennett's private practice.
Get it? This 112-episode series aired between 2007 and 2013, but thankfully, Netflix has us newbies covered with all six seasons ready and waiting for us to indulge in. I am currently in the middle of season three, and I am obsessed. Shonda Rhimes can do no wrong.
"Private Practice" is the perfect mix of the hospitable environment and medical lingo of "Grey's Anatomy," the red wine obsession from "Scandal" and the steamy love affairs that all of Shonda's series are famous for. The eye candy isn't bad, either. I mean, have you seen Chris Lowell? His eyes will make you melt every single time.
Alongside Kate Walsh's beautifully played Addison is the gorgeous Caterina Scorsone, who we are all getting to know very well on season 12 of "Grey's Anatomy" as Derek's little sister, Dr. Amelia Shepherd. Amelia is now the head of neurosurgery at Grey-Sloan Memorial Hospital since Derek is gone.
For those of us still mourning the loss of our beloved (and incredibly sexy) Derek Shepherd, you're in luck. Since "Private Practice" aired before the unspeakable death of Dr. Shepherd, he makes occasional surprise appearances that still make my lady parts sing.
Aside from Derek, Mark Sloan also pops up in a few episodes before his tragic death in "Grey's Anatomy" after the plane crash of season nine. There are even crossover episodes in which the worlds of "Private Practice" and "Grey's Anatomy" unite to make one, big, Shonda-filled cluster of medical drama.
Since "Private Practice" is a product of the incredible ShondaLand, it's all about finding yourself, finding true love and finding "your person," so you already know it's a goodie. Shonda also adds the aspect of women supporting women, and yet again, she tackles those "hard to talk about" issues such as addiction, abortion, rape and mental illness like a pro.
Is it just me, or does Shonda Rhimes always leave you missing a man you haven't even met yet? Just between us, do not let the 6.6 IMDb rating fool you. It does not even begin to give this series justice. "Private Practice" is a comedy, a drama and a romance all wrapped up into one. What more could we possibly want?
I have no idea what took me so long to find this gem, but it's perfect for some Netflix binging. It's also guaranteed to make you say, "Just one more episode" over and over again.
I'm sharing this just in time for the season finales of all the latest TGIT ShondaLand shows airing now. Just give "Private Practice" three episodes, and you will also be wondering why Derek decided to leave Addison in the first place. I know you are all #TeamMeredith now, but just you wait.
You are in for such a treat. And don't worry, you can always thank me later.