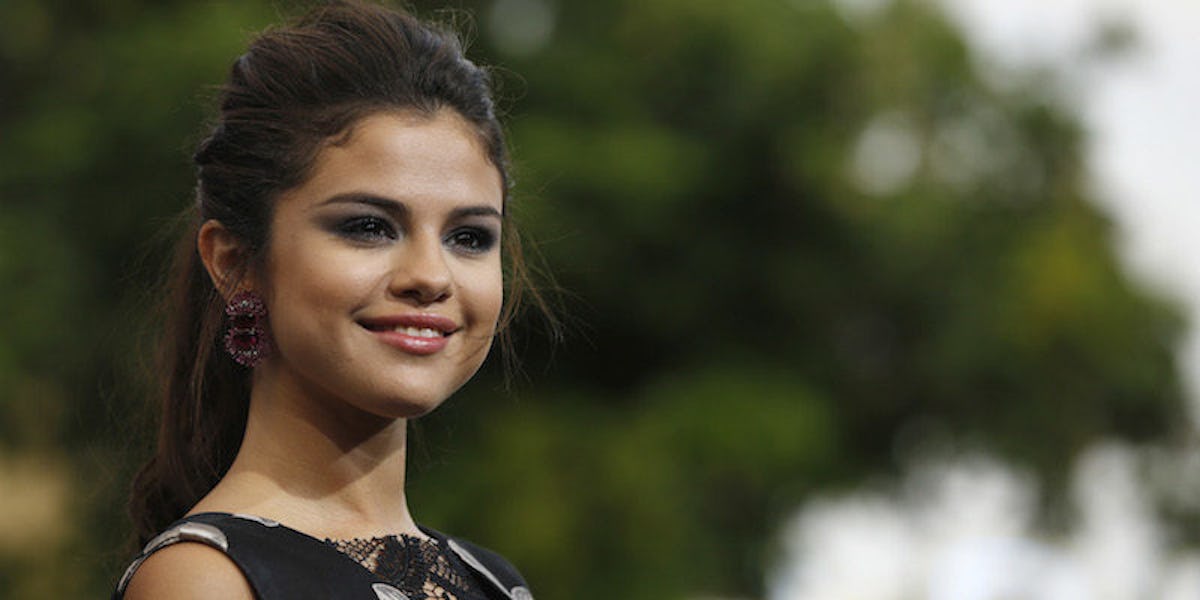 Selena Gomez Went To Justin Bieber's Concert, And We're All So Confused
Reuters/ Mario Anzuoni
We as a human race need to talk about Jelena.
When Selena Gomez and Justin Bieber decided they were done for good, we all supported them.
When Selena told interviewers she'd moved on, we championed her independence.
When Justin repeatedly backslid or refused to even hear his ex's name, we all cautioned him and, finally, celebrated his new relationship with Hailey Baldwin.
The pair of pop stars formerly known as Jelena are like high school sweethearts who took forever to move on to their fresh, healthy, more adult "college" relationships, but when they eventually did, we were all behind them 100 percent.
Now, just when we all thought the drama was over and could stop worrying about these two baby-skinned beauties breaking each other's heart again, they've both re-entered each other's orbit.
On Sunday, Justin posted a throwback photo of him and Selena kissing with the caption "Feels."
Selena apparently liked the photo and commented "Perfect."
@justinbieber post this pict in ig and then @selenagomez like and comment this pict "perfect" Crazy throwback pic.twitter.com/HiC0WpPiiL — Rahayu (@rahayuinsani) March 20, 2016
As if that was not enough raging romantic tension for one week, Selena attended a dang Justin Bieber concert in Los Angeles on Wednesday evening.
She casually hung out with the Kardashian-Jenner-West clan and listened to the Biebs sing his way through an album comprised almost entirely of Selena-centric material.
It's great when friendship with an ex is suddenly on the table, but this feels like something more.
In the immortal words of the Backstreet Boys, quit playin' games with my heart, Jelena. Quit. Playin'. Games.
Citations: Selena Gomez Attends a Justin Bieber Concert About Her (ELLE)