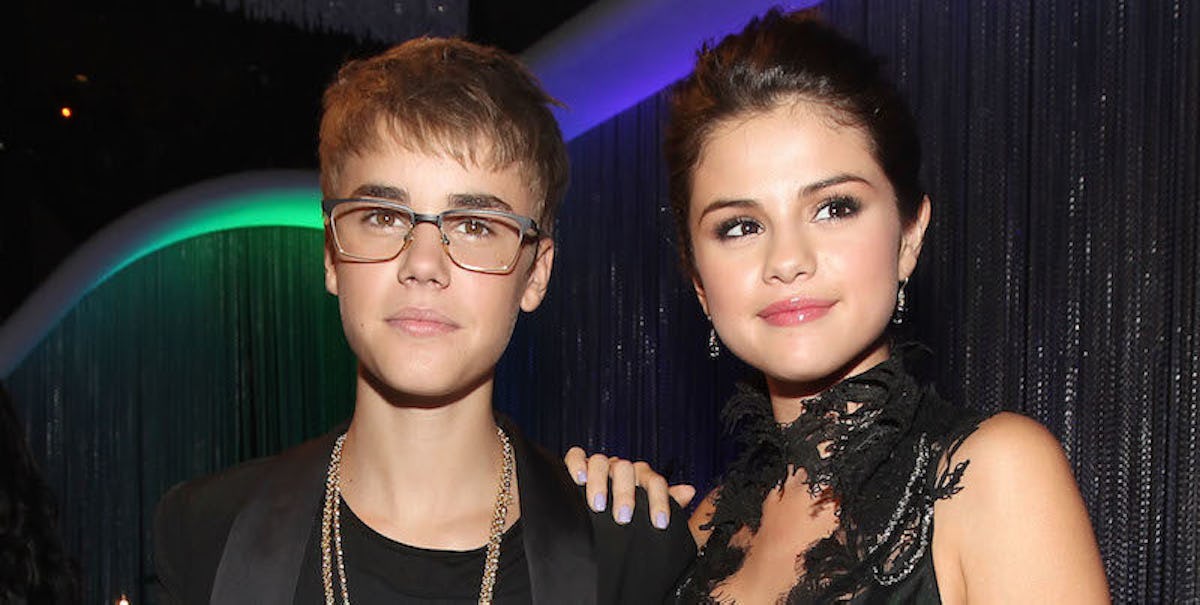 Justin Bieber Just Posted A Throwback Pic Of Him Kissing Selena
Getty Images
Justin Bieber cannot stop.  He cannot stop producing catchy songs.
He cannot stop doing things that get him in the press.  And he cannot stop Instagramming throwback photos of him and Selena Gomez.
It's definitely been a while since his last post of the two, so we thought he was over it.
Guess not.
Justin included a very simple caption with the post:
Feels
What does this mean? Is it all one big publicity stunt? If so, whoever's behind it is a straight-up genius.
Or maybe Justin is just a 22-year-old guy with a massive Instagram following who's still pining over his one true love.
Whatever the case may be, it's probably time for Justin to move on and stop posting these photos.