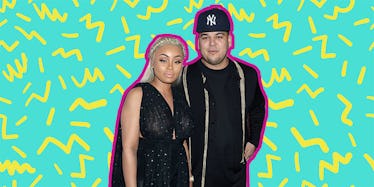 Rob Kardashian Deleted Every Picture Of Blac Chyna Off His Instagram
REX/Shutterstock
Uh oh, did something happen between Rob Kardashian and Blac Chyna?
It sure looks that way, at least according to Rob's Instagram.
The 29-year-old reality star wiped his profile clean of pics of Blac Chyna.
Where there used to be memories of the two laughing and videos of them spending time together, there is NOTHING.
Nothing except one sad, lonely pic of Rob chewing on a toothpick.
Seriously, though, Rob deleted every photo off his Instagram but left this one pic. What does it mean, ROB?
What are you thinking about? What's on your mind?
ARE YOU OK?
It's unclear what made Rob decide to delete all his photos. Hopefully things are OK between him and Blac Chyna because, you know, they are starring in a reality TV show together...
...and having a baby...
...and getting married...
...but that's all! NOTHING BIG.
Blac Chyna hasn't posted any pictures on Instagram with Rob lately, so I guess it's fair for fans to question where they stand.
Hang in there, Rob. Be strong. I am here for you.
Update: Rob deleted the sad pic of him chewing on a toothpick. Now his profile is empty. RIP, Rob's Insta.