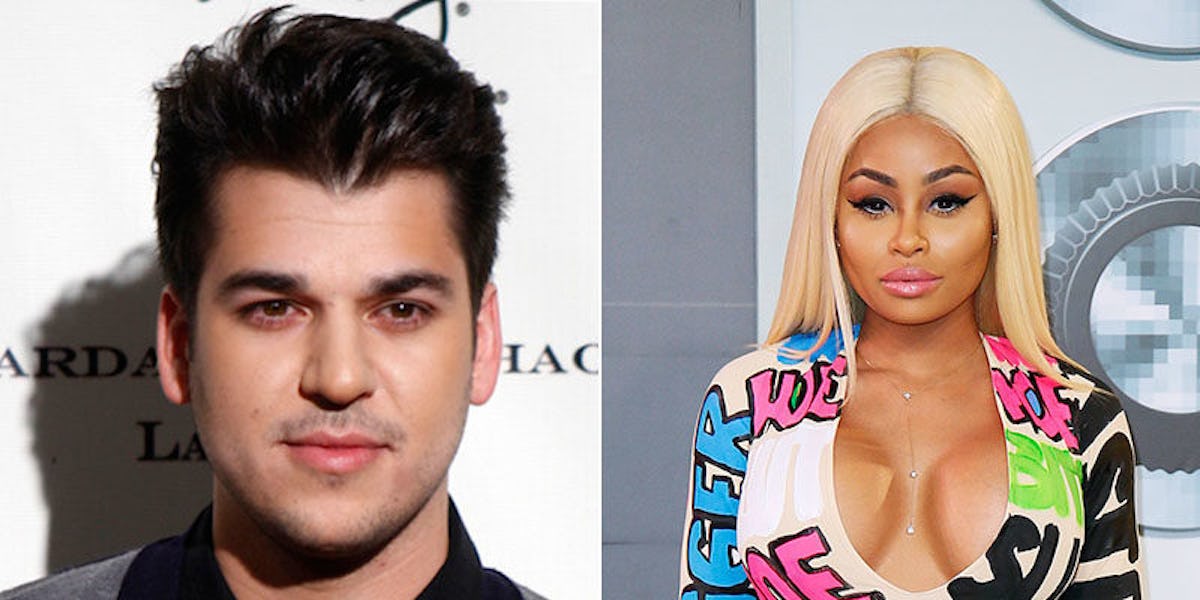 This Will Be Blac Chyna's Legal Name Once She Marries Rob Kardashian
REUTERS/Steve Marcus/Las Vegas Sun/Danny Moloshok
If a public engagement, big-ass wedding ring, baby on the way and resolved feud with Kylie weren't official enough, Blac Chyna has now decided to legally take on the Kardashian name.
There are a few things that happen when you get married to signify you're officially a bonded couple for life (or until you both decide to call it quits and marry your hot secretaries). For starters, you always start to dress alike and only refer to yourself as a "we," even when it isn't a situation that calls for a "we."
"We" aren't getting a colonoscopy. HE is getting a colonoscopy, and SHE is waiting in the waiting room.
Another thing that happens is the wife usually takes on the husband's last name in some capacity, a move that most of the time is pretty innocuous but sometimes could have a major payoff -- like marrying into the Kennedys, Winklevosses or, in Blac Chyna's case, the Kardashians.
TMZ obtained court documents showing Blac Chyna has started to hone in on adding that sweet sweet $$$$$ maker of a name to her own name.
Blac Chyna is dead. Long live Angela Renee Kardashian.
The document above is Chyna's first attempt at proprietizing her place as a member of the Kardashian family. There is a ton of money to be made now that she's embedded herself into Hollywood's first family, and this document essentially copyrights her ability to use the name for entertainment services, brand promotion and TV and movie appearances.
It also lets her keep the title as a social media celebrity, model, actress and general performer.
Sick pickup, Angela. SICK pickup.
Citations: Blac Chyna Has Legally Secured Her Kardashian Name (Cosmopolitan)