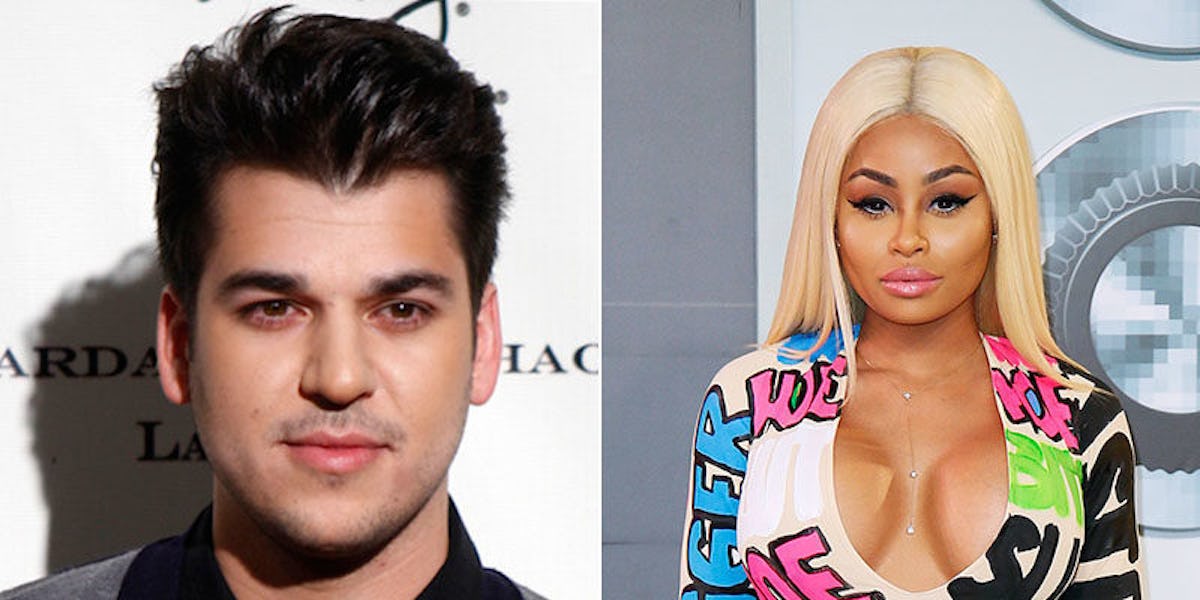 Blac Chyna And Rob Kardashian Are Expecting Their First Child Together
REUTERS
OH MAN, OH MAN. It has been reported Blac Chyna is pregnant -- aka she is carrying a human life inside of her as we speak.
There have been rumors circulating the past couple of weeks about Blac Chyna's "baby bump," but now, TMZ has confirmed the news. Apparently, a source close to the couple also said Chyna is a couple months into her pregnancy already. AHHHHH, THIS IS SO HUGE.
It looks like the big announcement is right in time for Mother's Day, too. Perhaps they were saving it for this weekend?!
Rob Kardashian also just shared the news on Instagram with a pregnant Blac Chyna emoji.
ROB IS A FATHER. I REPEAT, ROB IS GONNA BE A DADDY.
The other day, Blac Chyna was spotted leaving a clinic with Rob and sister-in-law Kim Kardashian West. Fans wondered what Blac Chyna's appointment was all about, so I guess now we have our answer.
Rob proposed to Blac Chyna in the first week of April, so the couple has been engaged for almost a month now. According to their Snapchats and Instagram posts, the two are happily together and are currently planning the wedding.
Man, the Kardashian family tree is getting even more complicated than I thought!
Citations: Blac Chyna Pregnant (TMZ)