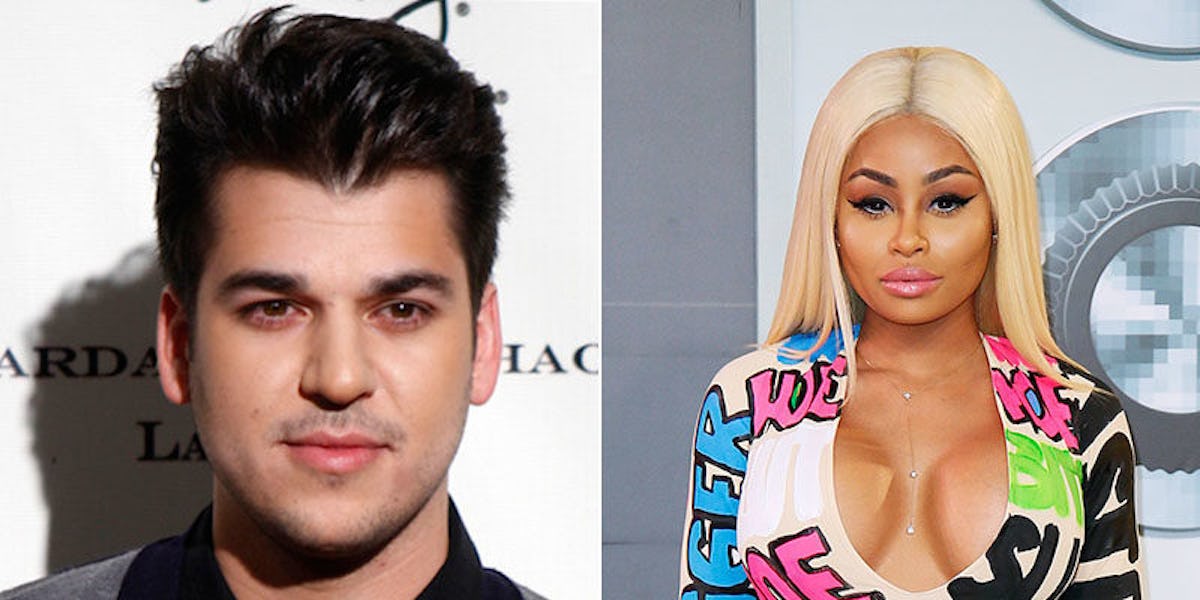 Wait...Does This Mean Rob Kardashian And Blac Chyna Are Engaged?
REUTERS/Steve Marcus/Las Vegas Sun/Danny Moloshok
WAIT, hold up. Rob Kardashian and Blac Chyna might possibly be engaged.
No, this can't be an April Fools' joke. We're way past that day now.
The couple has been together since January and has spent pretty much every second together. Is Blac Chyna OFFICIALLY part of the Kardashian family? Well, that may be the case, according to their latest Instagram posts.
Check out the photos below and decide for yourself.
Blac Chyna posted this photo of her with Rob while showing off a diamond ring on her finger. https://instagram.com/p/BDz1kiRxvl6/embed/
The caption also says,
YES !...!...!
Hmm, "Yes" as in, "I said 'Yes'?" AS IN, YOU GUYS ARE ENGAGED?
Rob also posted this photo where you can get a closer look at the new rock on Blac Chyna's finger.
Rob's caption is just a bunch of eggplant emojis, but maybe that's Rob's code for "WE ARE ENGAGED!"
Well, if it is what I think it is, congrats you two! I wonder what the Kardashian family will think of this announcement...
Citations: Rob Kardashian and Blac Chyna Engaged (ET Online)