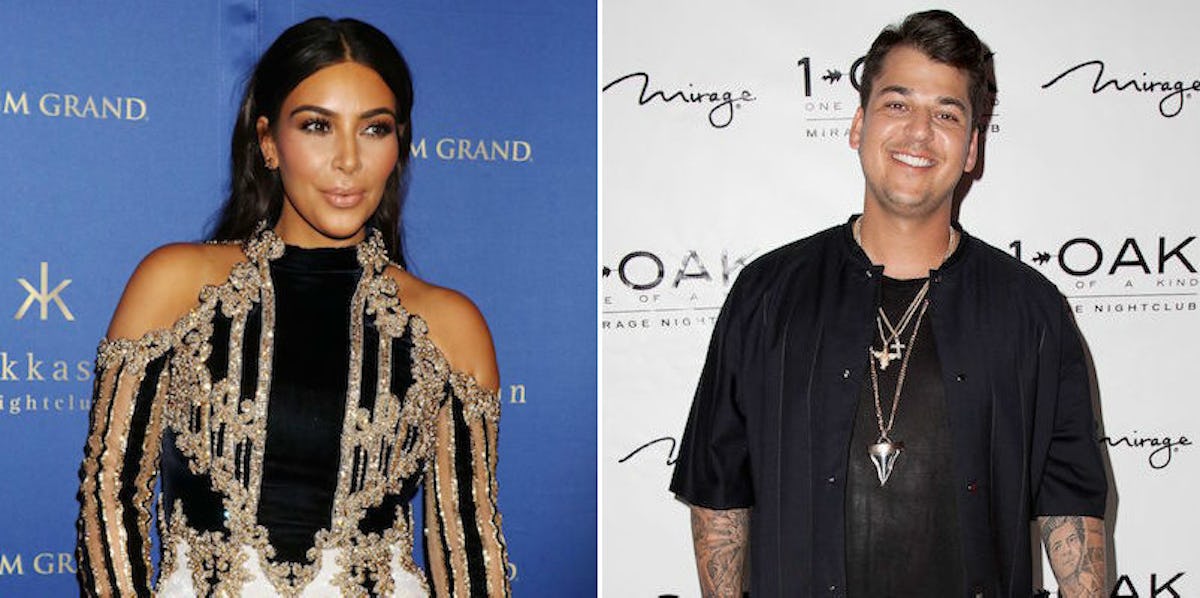 Kim Kardashian Was Just Spotted Hanging Out With Rob And Blac Chyna
REX/Shutterstock
It looks like Kim Kardashian West is finally ready to accept her little brother and his fianceé into her life.
Some people saw Kim hanging out with Rob Kardashian, 29, and his wife-to-be Blac Chyna, 27, Tuesday morning around Beverly Hills, TMZ reports.
It's the first time the siblings have been seen together in years -- since Kim's wedding.
Hey, Kimmy K don't want no drama in her family! It's not like she has a television show depending on that or anything.
But, you don't have to believe me. Check out the pictures below of the happiness and family-ness.
Look at Kim's friendly hand on the shoulder of her future sister-in-law.
Just one big, happy family enjoying a day of being super rich and famous!
Family comes first!
Citations: KIM KARDASHIAN PUBLIC REUNION WITH ROB ... Blac Chyna Too (TMZ)