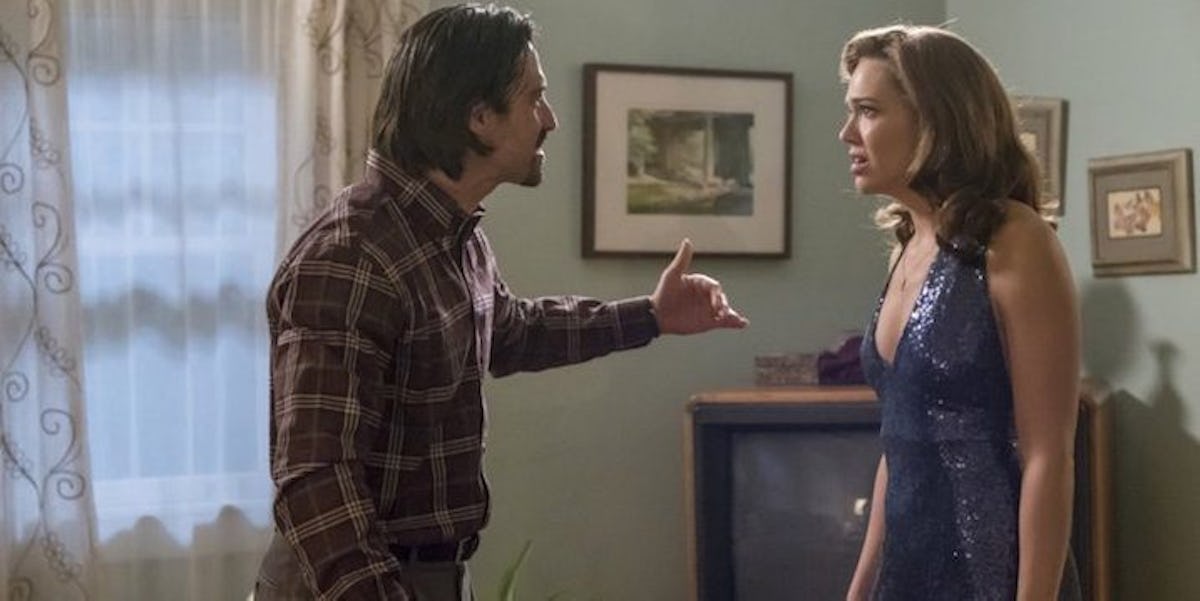 Milo Ventimiglia's Texts After Reading 'This Is Us' Finale Sum Up How We Feel
NBC
Warning: This post contains spoilers for the season one finale of "This Is Us." So if you choose to continue reading, you are officially not allowed to yell at me for spoilers in the comments.
OK, I know we're all still a little sensitive after watch the "This Is Us" finale last night.
Mostly because we diDN'T GET ANY OF THE FUCKING ANSWERS WE WANTED AND STILL DON'T KNOW HOW JACK DIED FJKALS;F — woah, sorry. I don't know where that came from.
Anyways. It might make you feel slightly better to know that Milo Ventimiglia basically had the exact same reaction after he read that finale script for the first time.
Before the finale aired on Tuesday, creator Dan Fogelman shared on Twitter Milo Ventimiglia's texts to him after the Jack Pearson actor read the script.
Yep, Milo's texts pretty much summed up my feelings, though I would have included a few more angry expletives.
Milo wrote,
Just read it. Holy fuck Dan. This is gonna be heartbreaking and beautiful.
And then wrote,
Insane. Think you're right. They're gonna riot. It's so good Dan.
And yes, Dan Fogelman has been made aware of the fact that he spelled Milo's name wrong in his phone.
So yeah. "Holy fuck," is basically where I'm at right now, too, Milo.
And you're damn right I'm about to riot over here.
I mean, seriously. We've been wondering all season how Jack died, and now here we are, at the end of season one, still not knowing.
(No, as it turns out, he did not die driving to Cleveland under the influence to go talk to Rebecca.)
Luckily, we know there is definitely going be a season two and a season three. But still. Now we have to wait for that for who knows how long!
There were some great moments in that episode, though.
We got to see Jack and Rebecca's first-ever meeting back in the '70s, which was adorable.
Then we did a 180 and saw the dissolution of their marriage in the '90s, which was heartbreaking but featured some excellent acting by Milo and Mandy Moore.
They end their fight by deciding to separate for a while, but not before Jack delivers possibly the most romantic speech of all time to Rebecca.
Then he just freakin' leaves, and we're all left wondering whether or not they will make up before he dies.
Some other non-Jack and Rebecca stuff happened too, but like, who cares?
Sigh. So I'll just be over here, pulling my hair out until season two finally comes back, I guess.