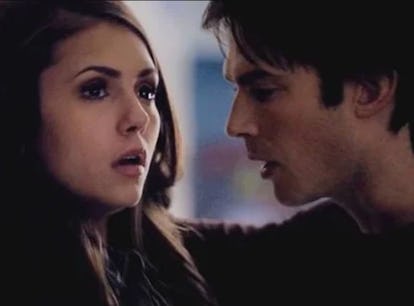 Here Are The 14 Hottest Sex Scenes From The Vampire Diaries
The CW
From the very first "hello brother" uttered by Damon Salvatore, viewers of the hit CW series The Vampire Diaries were hooked. Granted, Damon didn't have the most fans at the time, since he was the antagonist and liked to do things like murder Elena's brother and Stefan's best friend. But as time went on, his character evolved and so did the heat of the show. While there's plenty to love about the series — like the friendships, the folklore, and the focus on family — these sex scenes from The Vampire Diaries prove the hookups are also a big part of the show's allure.
When the show first aired in 2009, many of the pairs who ended up sharing sensual onscreen moments seemed completely impossible. Stefan and Caroline? Elena and Damon? Klaus and anyone? As the storylines twisted, however, the characters of Mystic Falls went through countless breakups and makeups that led to some of the sexiest moments in television history.
While the magical elements, clever writing, and Ian Somerhalder's smoldering gaze are reason enough to head to Netflix for a rewatch, if your desires are a little more carnal, here are some of The Vampire Diaries' steamiest scenes that will scratch your itch for paranormal sex.
This article was originally published on