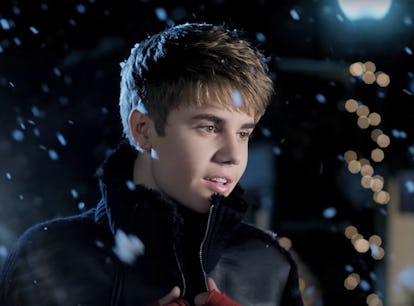 This Festive Holiday Playlist Includes Classic Y2K Bangers
Baby Biebs never gets old.
'Tis the season to queue up the Christmas music. Whether you're hosting a holiday party or planning a chill night in, you need songs that set the right Yuletide vibe — not the same old Christmas classics you've been hearing for years, maybe even decades. So if your seasonal playlist is in need of a major refresh, I've got you covered.
I've compiled a list of modern holiday favorites that span moods, genres, and languages and are full of Christmas cheer, holiday heartbreak, and general winter malaise. Because nostalgia is so in right now, you'll also spot a few timeless faves for the Y2K enthusiasts. Take a listen, and in the spirit of the holidays, share this playlist with a few friends. Because, when it's Dec. 24 and you still haven't bought your bestie a present, you can always give the gift of good music.