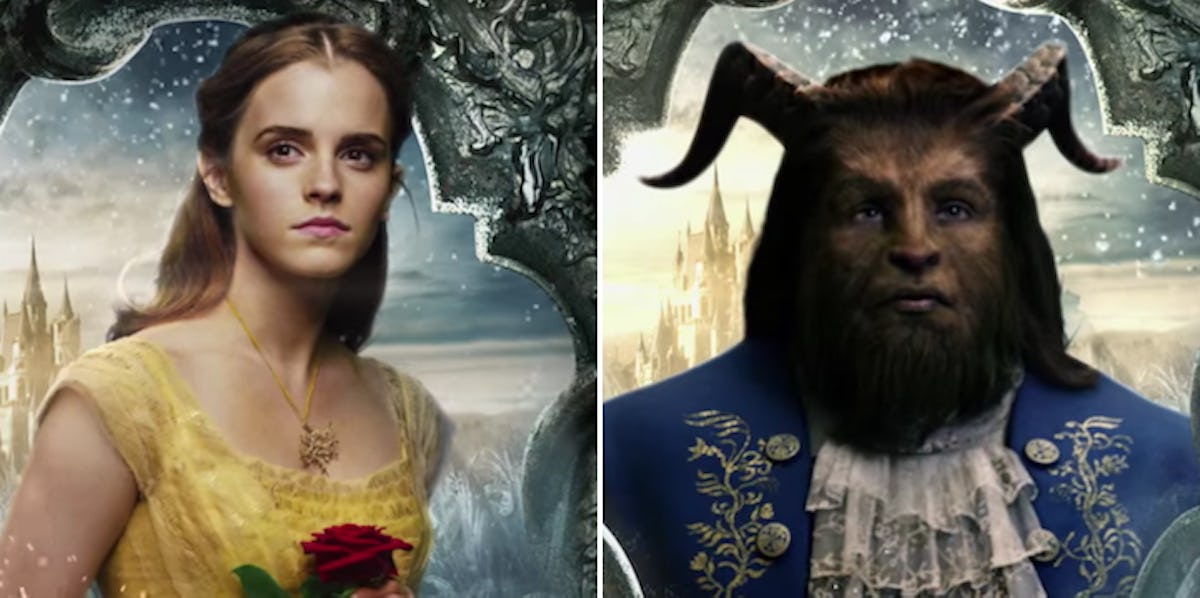 The 'Beauty And The Beast' Characters Are Moving In These New Film Posters
YouTube/Disney
Finally, the long-awaited release of Disney's "Beauty and the Beast" live-action remake starring Emma Watson and Dan Stevens is less than two months away.
Those who have been anticipating its release can attest to the fact Disney has blessed us with enough content related to the film over the last few months to hold us over until March 17.
First, we were given a sneak peek at Mrs. Potts creepily human-like appearance. Then, we were teased with the official promotional poster for the film. Finally, we were delivered the official trailer for "Beauty and the Beast."
The trailer racked up over 127.6 million views in just 24 hours, beating out the record for the "Fifty Shades Darker" trailer, which was viewed 114 million times in 24 hours.
I'm sure director Bill Condon's feeling pretty good about that.
Unfortunately, all the trailer did was get us even more impatient!
The good news is there are a bunch of new "motion posters" of each character from the movie that just might help ease the pain of having to wait until March.
Disney released 11 new motion posters of character from "Beauty and the Beast" and they are truly magical. Here's Emma Watson as Belle.
Here's Dan Stevens as the Beast.
Next, we have Luke Evans as Gaston.
Here's Kevin Kline as Maurice.
Behold Josh Gad as LeFou.
Here's Emma Thompson as Mrs. Potts.
Then there's Ewan McGregor as Lumiere.
Let's not forget Ian McKellen as Cogsworth.
Here's Stanely Tucci as Cadenza.
Next, there's Audra McDonald as Garderobe.
And finally, here's Gugu Mbatha-Raw as Plumette.
Magical might be an understatement. Hey, Disney, can you guys make these for every movie?
If that isn't enough to calm your nerves until the March 17 release of "Beauty and the Beast," nothing will.
Well, maybe I'm wrong... There is one more thing you can do to suppress your restiveness. Have you ever heard Emma Watson sing before? Check out the clip below. You're welcome.