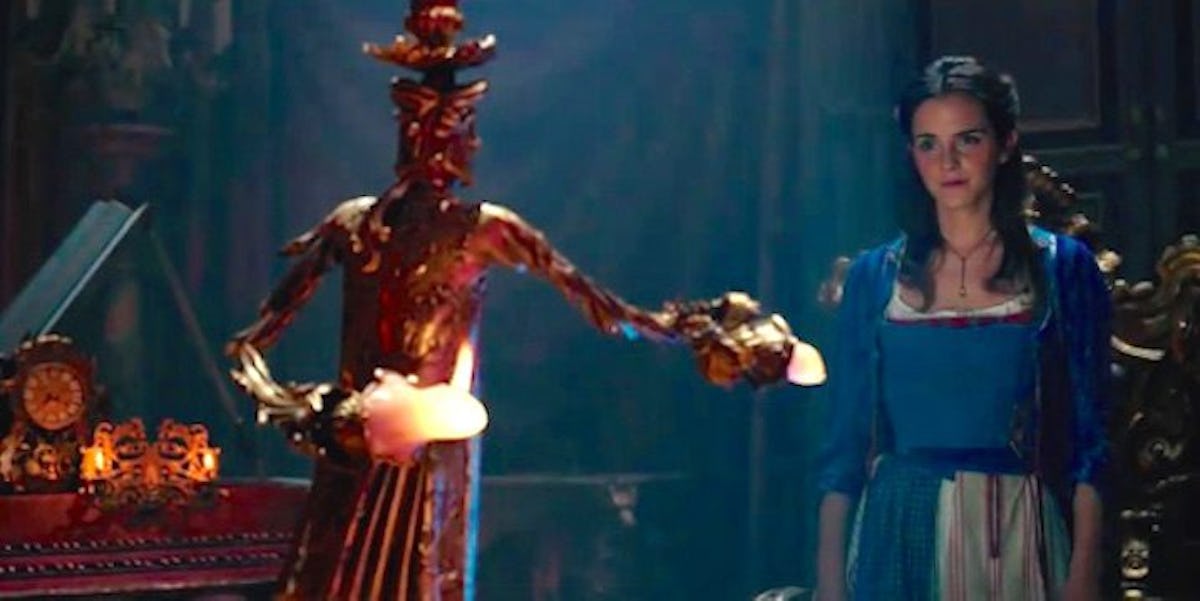 Lumiere Invites Belle To 'Be Our Guest' In New 'Beauty And The Beast' Clip
Walt Disney Studios
If you tuned into the 89th Academy Awards on Sunday night, you may have seen the latest news that has "Beauty and the Beast" fans buzzing.
No, we're not talking about the gorgeous yellow gown that made Leslie Mann look like a lighter-haired version of Princess Belle on the red carpet.
We're talking about the latest movie clip from the upcoming live-action remake that has Disney fans more excited than ever.
Last night, Walt Disney Studios released a brand new television spot for "Beauty and the Beast" during one of the Academy Awards' commercial breaks and it was magical AF.
No, really, this enchanting new clip might have been even more captivating than watching the "La La Land" Oscars blunder unfold.
In Disney's latest "Beauty and the Beast" movie clip, the Beast's candelabra companion, Lumiere, invites Belle to "Be Our Guest."
That's right, people. This is the moment we've all been anxiously waiting for.
In the beginning of the 30-second clip, you can hear Ewan McGregor, who voices the castle's resident maître d' candlestick, tell Emma Watson, who plays Belle, "Prepare to enter an enchanted world where you will be... our guest."
Disney then gives us a sneak peak at a snippet that shows Belle entering the dining room as Lumiere twirls on the tabletop and sends plates and silverware flying through the air.
Unfortunately, the new "Beauty and the Beast" teaser doesn't reveal the spectacle that ensues when the Beast's cursed staff breaks out into song and turns the dining room into a glorious display of dancing dinnerware.
But based on the dramatic introduction in this new movie trailer, I think it's safe to say the "Be Our Guest" scene in this live-action remake is not going to disappoint Disney fans by any means.