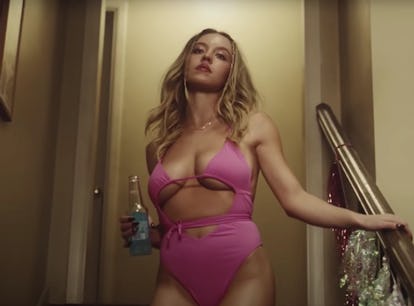 6 Times Euphoria Cast Members Were Uncomfortable With Nudity On The Show
If you can believe it, the show originally had *more* nude scenes.
HBO
It's no secret Euphoria pushes boundaries. The edgy teen drama doesn't hold back when it comes to depicting substance abuse, extreme violence, and truly dark situations. It also features a significant amount of sex scenes and nudity, which isn't always well-received. In fact, several Euphoria cast members have spoken about their discomfort with the nudity on the show, particularly in Season 2.
After the first season of Euphoria debuted as a huge success in 2019, it sounded like the show's writer-creator Sam Levinson was aiming to turn up the heat even more in Season 2. However, just when production was slated to begin in 2020, the pandemic hit and severely delayed filming on the season. This delay may have actually been a blessing in disguise, though, as Zendaya revealed in an interview with The Cut that Levinson largely rewrote the second season, cutting a lot of scenes and elements that the actor said "needed to die."
Zendaya didn't get into the specifics of what that original script looked like, but after several other stars revealed they asked Levinson to alter scenes in which their characters were originally supposed to appear nude, it seems pretty clear that it involved much less clothing than the version that aired.
Here's what the actors had to say.
All episodes of Euphoria Seasons 1 and 2 are streaming on HBO Max.