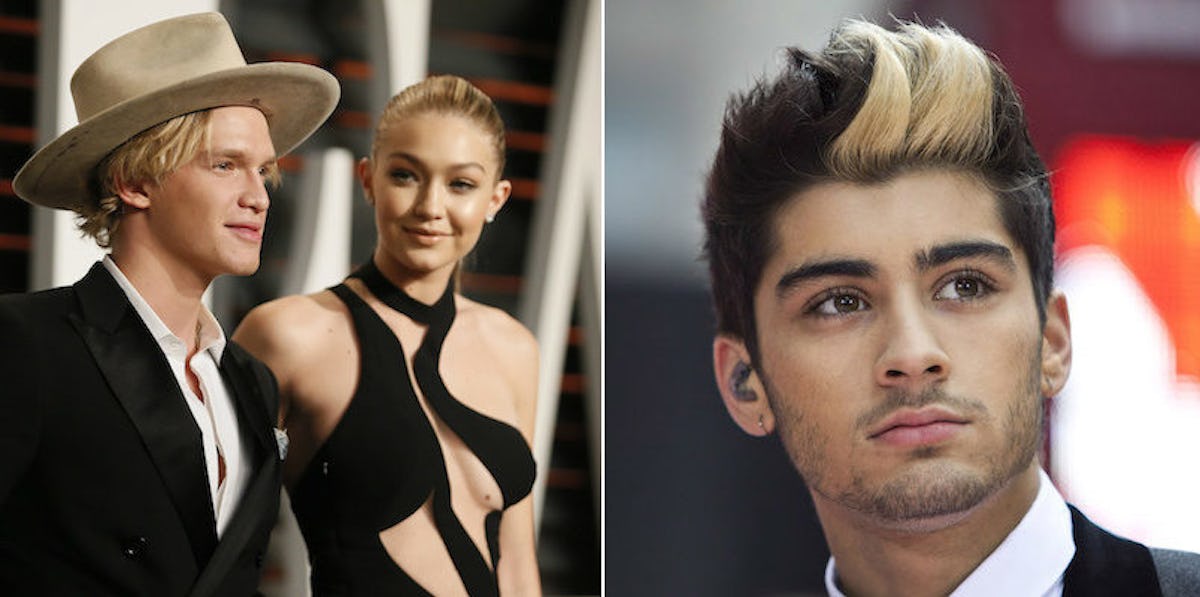 Here's What Cody Simpson Has To Say About Ex Gigi Hadid Dating Zayn Malik
REUTERS/Danny Moloshok/Andrew Burton
Gigi Hadid and Zayn Malik's relationship is getting pretty damn spicy.
The power couple just shared their Vogue photo shoot with the world, and it was probably the most gorgeous thing I've ever seen in my life.
Seriously, they look incredible together. JUST STUNNING. PERFECT. BEAUTIFUL. I can go on and on and on.
I don't even remember what the world was like when Gigi and Zayn weren't together.
Oh, that's right. Zayn was with Perrie Edwards and Gigi dated Joe Jonas. OH, and before that, she dated Cody Simpson. Good times, right?
Perrie already commented on her breakup with the former 1D singer, but now, Cody is coming forward about his past relationship with Gigi.
When talking about Gigi's new relationship with Zayn, the 19-year-old singer told Entertainment Tonight,
It's just kind of the natural way things go. You're going to expect that kind of stuff... I've kind of been going a different way, taking a little time for myself just hanging out and keeping it low-key and working on my music.
Oh, is that it? GIVE US SOMETHING JUICY, CODY. TELL US MORE. He added,
But, I'm always very happy for her and her career and that type of stuff. I know how hard she's always worked to kind of get to the point in the modeling industry that she's at now, and I couldn't be more proud of her. We still talk every now and then. It's nice.
Aw, I guess exes really can be friends? Eh, maybe just in the celebrity world. I'm pretty sure my ex hates my guts. Whatever, #ZiGi for life.
Citations: Cody Simpson Talks About Gigi Hadid (Cosmopolitan)