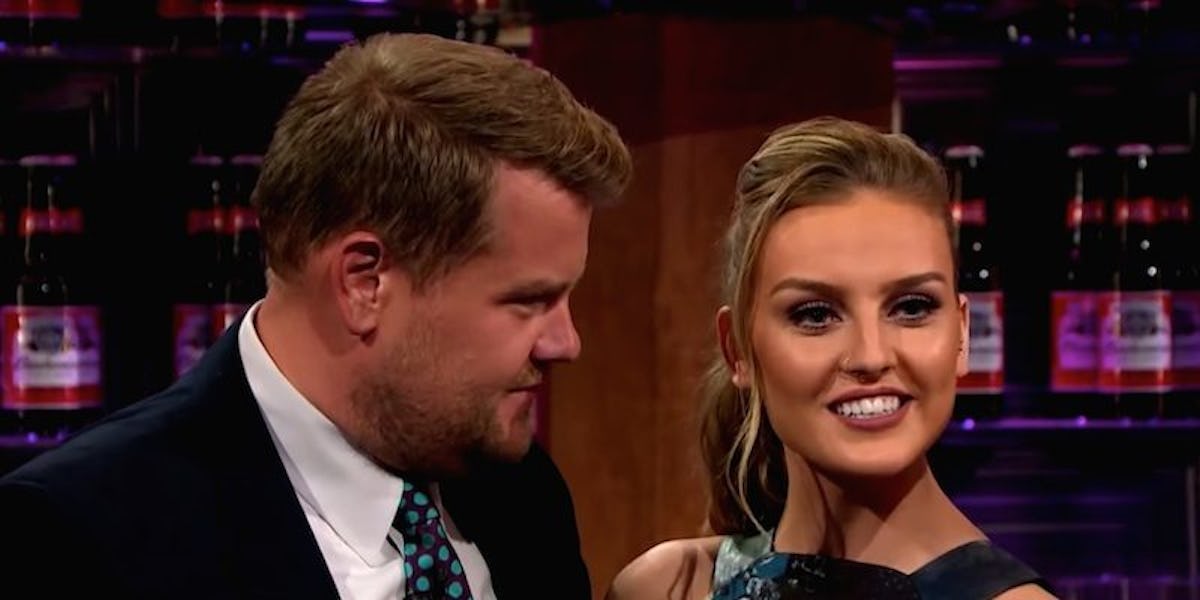 Perrie Edwards Finally Speaks About Breakup With Zayn, Says She's 'Good'
Perrie Edwards is a girl's girl, a class act and her ponytail has the perfect amount of lift.
Teach me your secrets, Per.
On Monday, the girls of Little Mix performed their hit "Black Magic" on "The Late Late Show with James Corden."
Per, this is a fantastic song. I love all of the times the four of you jump and yell, "HEY!"
During a post-performance interview, Corden praised the women on their recent success on the American charts and pulled Edwards aside to check on her well-being following her tumultuous breakup with fiancé Zayn Malik.
Just say how you feel, Per. Also, what is your personal email?
In what could be considered the most endearing, empowering way to handle press coverage of one's personal struggles, the singer responded,
Do you know what? I'm good. I've had an absolute blast in America, things are going so well. And I'm just thank my lucky stars I have these three girls.
Her statement maintained an optimistic outlook that has been absent from Malik's recent posts.
You go, Per. It's so amazing how you didn't slam Zayn. Do you want to Netflix and chill this weekend?
Corden went on to congratulate the quartet on their performance the previous night alongside Taylor Swift on the solo artist's 1989 tour.
I CANNOT believe you know Taylor, Per. Invite her to hang with us!
Edwards and Swift have more in common than their one-off performance as their men recently engaged in a Twitter showdown.
You are so lucky to be free of him, Per. Seriously.
Malik and producer/musician Calvin Harris were fortunately able to squash their cyber beef by day's end.
While Malik continues to stir things up, Edwards is taking the high road and focusing on her career.
Oh, Per, be my BFF.
Citations: Perrie Edwards thanks Little Mix for their support during her break up (Metro)