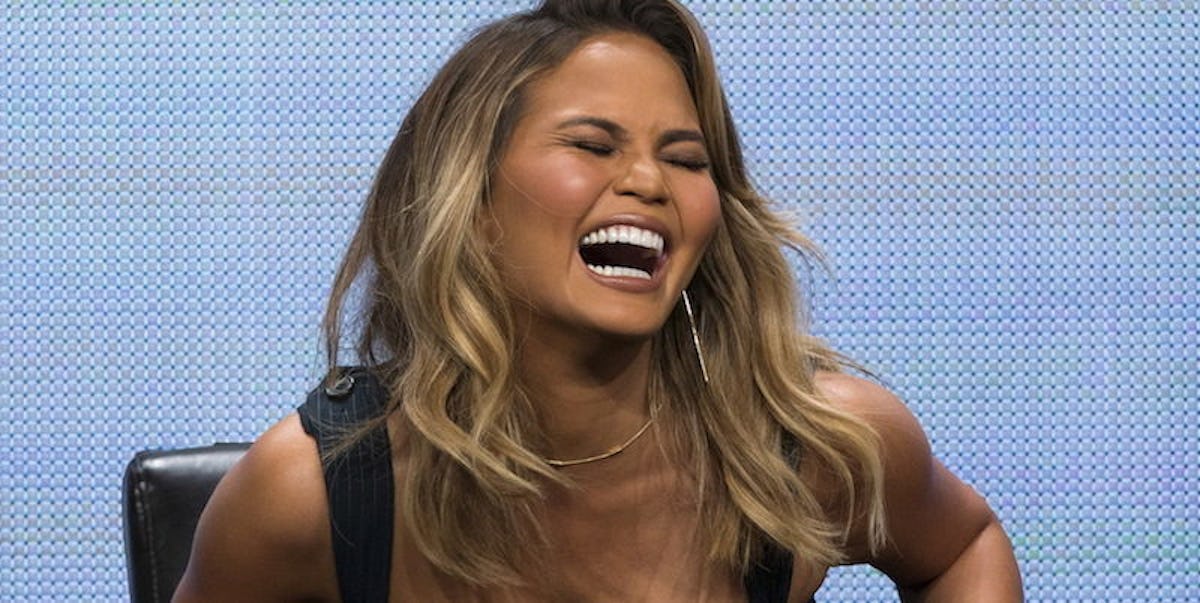 Chrissy Teigen's First Tweets About Being A New Mom Are Obviously Pure Gold
REUTERS/Mario Anzuoni
Chrissy Teigen proved to the world she was the most relatable pregnant woman ever. 
The Sports Illustrated Model constantly tweeted about the experience of carrying another human inside of her, and her commentary was always hilarious.
If you haven't heard, Chrissy gave birth to her daughter, Luna Simone Stephens, at the end of last week. The model added the first photo of Luna to Instagram as well, and it's a pretty precious pic.
It was actually pretty obvious when Chrissy went into labor because fans noticed she went a solid 24 hours without tweeting.
But have no fear, she's back on Twitter and blessing us yet again with the greatest tweets of all time, except this time they're about motherhood.
Like mother, like daughter, am I right?
Baby Luna has so much to learn.
Chrissy also addressed the people who made hateful comments about the first Instagram photo of Luna.
According to the Huffington Post, several Instagram users believe Chrissy's first photo of Luna was added for self-promotional purposes.
LOL. OK, Internet. Take a chill pill.
Chrissy has been handling motherhood (and ignorant haters) like a pro, so I'm excited to see more photos of baby Luna and more Chrissy Teigen tweets.
All I'm saying is Luna needs to make a Twitter as soon as she's old enough to type. With a mother like Chrissy Teigen, this girl's gonna have jokes on the reg.