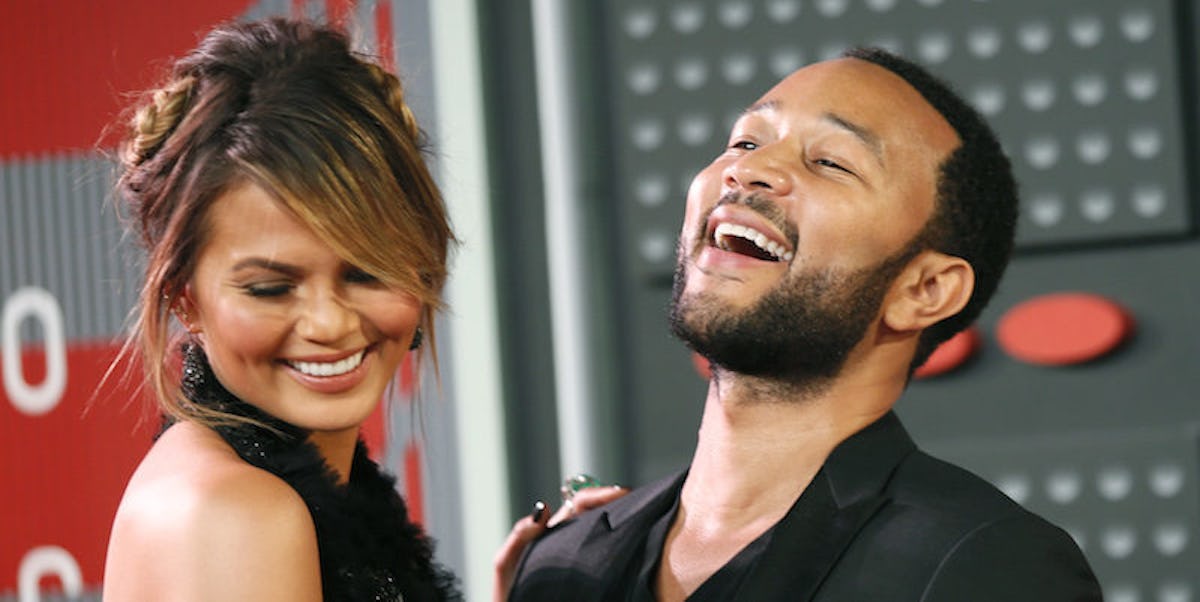 Chrissy Teigen And John Legend Just Welcomed Their New Baby Girl
REUTERS/Danny Moloshok
Chrissy Teigen proved she is the most relatable pregnant woman ever.
The Sports Illustrated model spent the last several months maintaining a busy career while sharing with her followers how pregnancy affected her daily life.
She often Tweeted about the experience of carrying a baby inside of her, proving that celebrities really are just like us.
Or maybe that's just Chrissy.
Anyway, Chrissy, along with husband John Legend, have been eagerly awaiting the arrival of their new baby, and the day is finally here!
YES, CHRISSY IS NOT PREGGERZ ANY MORE. SHE IS NOW OFFICIALLY A MOMMY.
On Thursday, the couple confirmed the arrival of their firstborn child, a baby girl. Chrissy shared the news on Instagram on Sunday morning, writing,
She's here! Luna Simone Stephens, we are so in love with you! And sleepy. Very sleepy.
John Legend is gonna be such an adorable father. Just think about all the emotional songs he's going to write about his daughter. I CAN'T HANDLE THE CUTENESS.
Congrats, you two! Please post a photo of your baby soon.