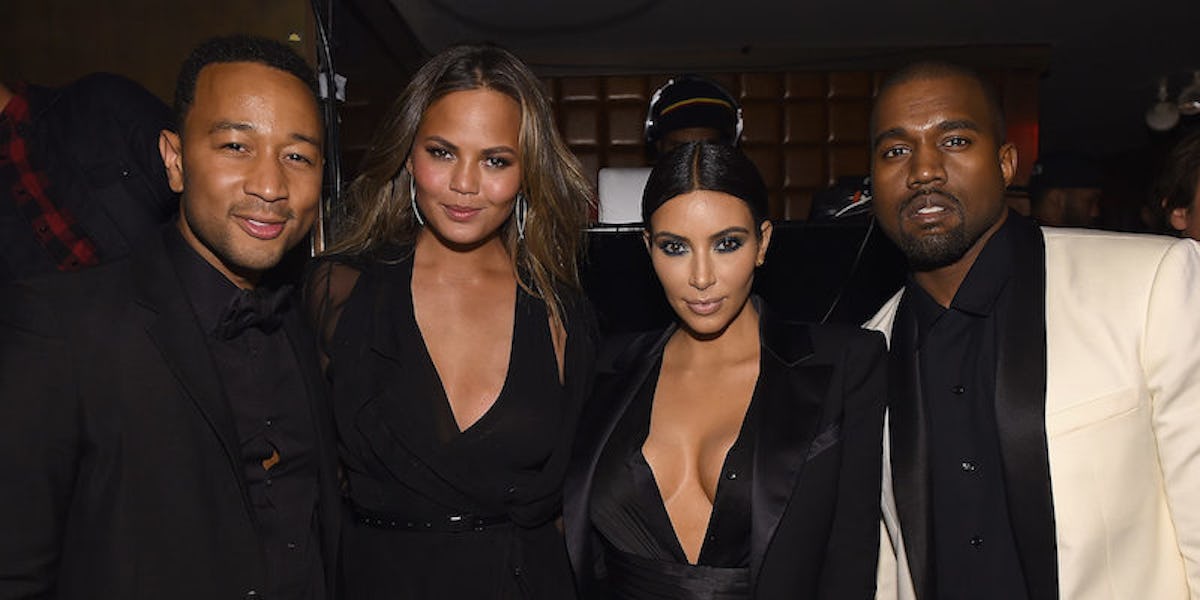 John Legend Talking About Baby Shopping With Kim And Kanye Is So Adorable
Getty Images
John Legend had the most adorable interview on "Jimmy Kimmel Live!" and it'll definitely melt your heart.
He sat down with Jimmy to talk about his future plans, like the fact his first baby is on the way! AHHHHHHH.
John expressed he isn't too nervous about becoming a new parent. He talked about how people have been raising kids for years, so it shouldn't be THAT insanely difficult to do. Right?
He also shared he and wife Chrissy Teigen got advice from a lot of recent parents, such as Kanye and Kim Kardashian West.
John told Jimmy,
Kim and Kanye took us shopping... They took us to the store.
DOUBLE DATE!
He talked about how Kim was specifically very helpful during the whole thing.
He added,
She just showed Chrissy everything a mom would need at this time.
Jimmy joked Kanye doesn't have too much money right now, so don't worry everyone, John paid for everything.
Moral of the story: John is SO ready for fatherhood.
Check out the interview in the clip above.
Citations: John Legend Went Shopping With Kim Kardashian and Kanye West for Baby Gear: 'I Paid' (Entertainment Tonight)