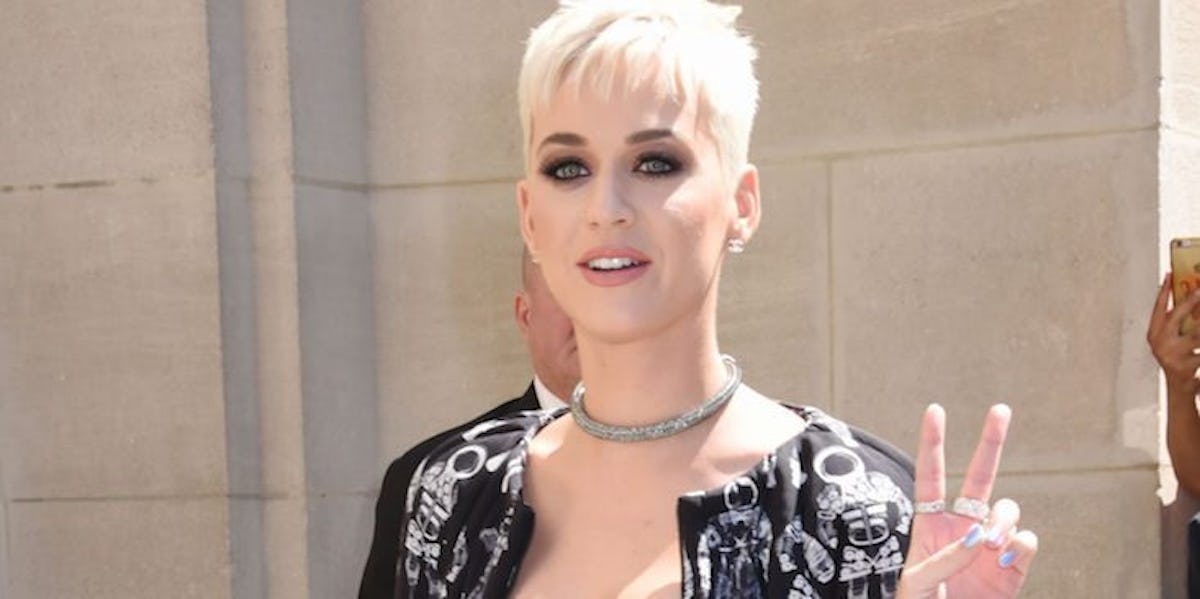 Here's How To Watch The 2017 VMAs So You Don't Miss Anything
Foc Kan / Getty Images
Get ready for the 2017 MTV Video Music Awards. Like, seriously though. The VMAs always manage to bring something new to the show and unforgettable performances to the stage (aka Beyoncé in 2016). With the expansive list of nominees, random celebrity feuds, and a reputation for surprise performances — this year will be lit. You won't want to miss a minute of the show and you may be wondering how to stream the 2017 VMAs. The answer: it's super easy. Oh, you weren't wondering if Taylor Swift is going to do something dope to tease her new album? You weren't wondering if Katy Perry will be outrageous? Or if SZA will win Best New Artist? LIAR. Of course you're wondering — I'll give you the details.
The VMAs will air Aug. 27 at 8 p.m. ET. You can either watch the show on MTV (obvi) or stream it using MTV Live. However, you will need to sign in with a cable provider for access. Pro tip: Con your parent's into giving you their cable login, that will work just fine, too. No shame in my game — I don't want to miss any of the celebrity nonsense. Honestly, the VMAs are always chaotic. People fight, drama gets stirred up, and then (when you least expect it) some artist comes and blows us all away with an unbelievable performance.
There has already been a lot of buzz around the 2017 VMAs with the most recent announcement that's breaking gender norms. During an interview with The New York Times, Chris McCarthy, the president of MTV, announced that the infamous "Moonman" has been changed to a "Moon Person." The "Moonman" has been a staple during the MTV award show, and the change has been receiving a lot of attention.
During the interview, McCarthy said,
Why should it be a man? It could be a man, it could be a woman, it could be transgender, it could be nonconformist.
Well done, MTV. This change took place after the music company turned their backs on gender-specific categories in 2016. The VMAs definitely work to keep the show relevant and always shake things up.
Overall, it's expected to be a pretty great show. I'll keep my fingers crossed that Justin Bieber will show up to the VMAs, even though it seems doubtful. Justin, if you're reading this, please DM me your RSVP. Thanks a million. For the rest of you, don't miss the VMAs on Aug. 27 at 8 p.m. ET.