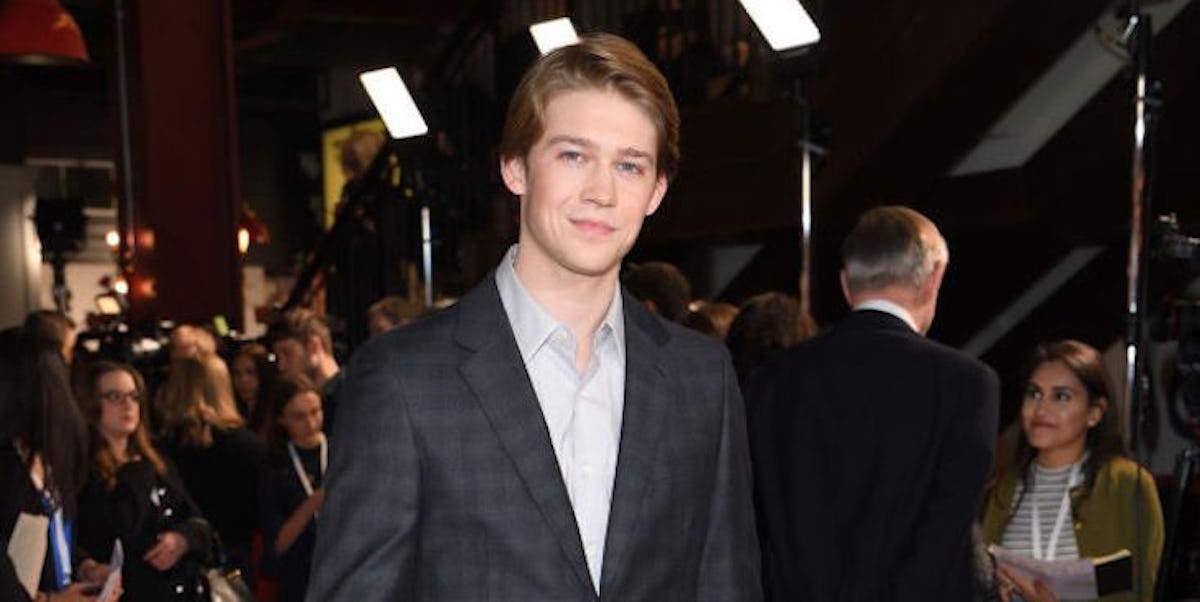 Taylor Swift's BF Joe Alwyn Is Hollywood-Bound Thanks To These Exciting Roles
Karwai Tang / Contributor / Getty Images
When you're in a relationship with arguably the biggest pop star in the world, naturally your own success takes a backseat to her latest happenings. It comes with the territory. However, now that reports say Taylor Swift's boyfriend Joe Alwyn landed two Hollywood roles, according to Cosmo, it seems the singer will have to share the spotlight with her new fella very soon.
Her secretive new relationship is bound to get a lot more public now that this news has surfaced. In the past, Swift's love life has been on full display — much to fans' delight. There have been songs about that troublemaker Harry Styles, apology lyrics for the sweet Taylor Lautner, and so many more. But the 27-year-old's new relationship with Alwyn has been kept under wraps. Fans were starting to wonder who exactly this new beau is and why she has been so hush-hush this time around, even after she claimed to want to keep things on the down-low this time around.
But, it looks like this guy is headed to the big screen with a role in Boy Erased alongside Nicole Kidman and Russell Crowe, as well as an appearance in Operation Finale. Currently, Boy Erased is slated for a 2018 release. Filming is underway in Atlanta, and the story focuses on a baptist preacher's son who is forced to attend a gay conversion program. Operation Finale takes a step back in time and examines the search for Adolf Eichmann post-World War II. This is some pretty heavy duty material for the 26-year-old rising star.
Swift, it looks like you're going to have some friendly competition on your hands. Fans of the two will definitely swoon when they begin to make appearances at premieres together. Though currently, Alwyn has yet to be spotted with his leading lady... even though everyone's pretty sure Swift is singing about him in her new tunes.
Just in case you forgot, the world stopped spinning when Swift dropped tracks from her new album Reputation, due out Nov. 10. "Look What You Made Me Do" came after the haters — Kanye, Katy Perry, etc. — but "Ready For It" seems to take a sexy turn. Check out the lyrics and decide for yourself what — rather who — she is referring to with these steamy lyrics.
In the middle of the night In my dreams You should see the things we do, baby (We do, baby) In the middle of the night In my dreams (My dreams) I know I'm gonna be with you So I'll take my time
Goodness gracious, this seems like a new sound for the star. Guess it's true what they say — the old Taylor really is dead... perhaps (I mean, this is another song about a guy, so...). Have a listen to the tune that premiered in the middle of the No. 1 Alabama versus No. 3 Florida State college football game (girlfriend's got impeccable timing).
While on the topic of Taylor Swift boyfriends, let's switch gears to good 'ol Calvin Harris, whom fans surely will want to hear all about on future Reputation songs. Right after Swift released "Look What You Made Me Do," Harris followed up with his own release of the track "Hard to Love" one week later (now there's another star with good timing).
But regardless of fellas from her past, Alwyn's the new man in Swift's life and those who love the singer's music can only hope more "Love Story"-esque tunes are headed their way. Surely people still want a bit of the old Taylor, too.
Congrats on your big accomplishments, Joe and see you in theaters soon.