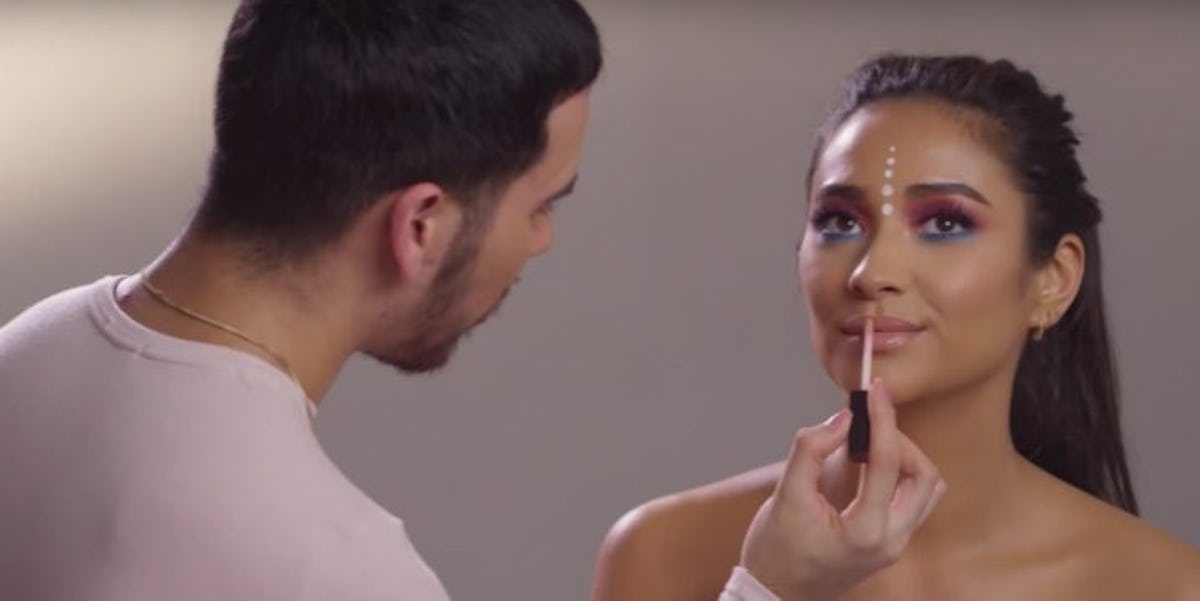 Shay Mitchell's Unicorn Makeup Is The Perfect Look For Coachella
YouTube
There are two things I have always wanted to look like: a unicorn and Shay Mitchell.
Thankfully, music festivals make this secret wish of mine somewhat doable.
While I may never look like a "Pretty Little Liar," I can certainly look like a fancy horse who has a very dangerous horn on its head.
I am, of course, talking about a unicorn... at Coachella. What I mean to say is concert venues are weird and it's time to let your freak flag fly -- unicorn-style.
No matter how many YouTube makeup tutorials we follow, we'll never be blessed with Shay Mitchell's looks... But maybe, just maybe, we can look like Shay Mitchell when she pretends to be a unicorn.
After all, unicorn hair is already a thing.
Even food is inspired by unicorns, like this ramen, latte, and chocolate.
Uh...
Heck, who are we trying to fool? There's even a unicorn-inspired dildo. WE'RE ALL ADULTS HERE, BE COOL.
Alongside makeup artist Ariel Tejada, the "Pretty Little Liars" star has created a mythical look for music festival season.
Want to stand out at Coachella?
My word advice is to pick a mythical creature. Always.
Normally, I don't go for unicorns as I usually strap a sharp-pointed stick to my head and I'm banned from the main stage, but Mitchell has found an adorable way to get past that.
Just draw a couple of dots on your head, as it creates an illusion of a horn. Who knew?!
OK, if you don't want to look like a unicorn -- and why wouldn't you -- there are other looks you could cop. But really, no one is going to judge you at venue...
Literally, you could wear an entire unicorn bottom half and have another person wear the front, and people would be impressed.
You don't have to live up to the expectations of anyone!
Citations: Shay Mitchell's Magical Makeup Tutorial Shows You How to Turn Yourself Into a Unicorn (Cosmopolitan)