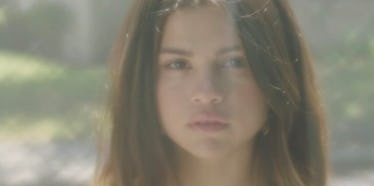 Selena Gomez's Music Video For "Fetish" Is Coming Soon, Here's What We Know
YouTube
The Queen of Teasing is in full effect, and her latest post has fans freaking out.
Selena Gomez has been teasing her new music video for "Fetish" ever since she released her "Bad Liar" music video, and just recently released a new still image on Twitter.
Everyone is all, "Hey, Selena! We are like, SO pumped for whatever 'Fetish' is, but when will it come out?!"
Here is what we know: We don't know much.
I know. Annoying.
What we can say is that from Gomez's first "Bad Liar" Instagram tease to the actual release of the song was... like... a week?
Next, she teased the music video on a Monday and it actually came out on the upcoming Wednesday, so that wasn't too much of a wait. (And when it did come out, boy was it not what we expected.)
All of this to say: Hopefully we'll be delivered "Fetish" soon!
We had our first taste in the last 15 seconds of the "Bad Liar" music video, and have been keeping our eyes and ears peeled ever since.
This latest video-still is almost too much for fans to take.
That last guy really gets me. I'M NOT PATIENT.
We also have these glorious 18 seconds that has everybody up, moving, and ready. DO YOU HEAR THAT SELENA!? OUR BODIES ARE READY!
The one thing she keeps ensuring fans is that it is "coming soon."
Sure, that might mean in the next three to five seconds for some of us, and maybe the next three to five weeks for a music industry professional, but it's like – why are we splitting hairs here?
Selena, if you're looking for like, IDK, feedback or something... I think I speak on behalf of all of your fans when I say the absolute sooner, the better, please.
You keep pushing us out and we come right back. We have a fetish for your love!
(See what I did there? It's "Fetish" lyrics. Stick with me people.)