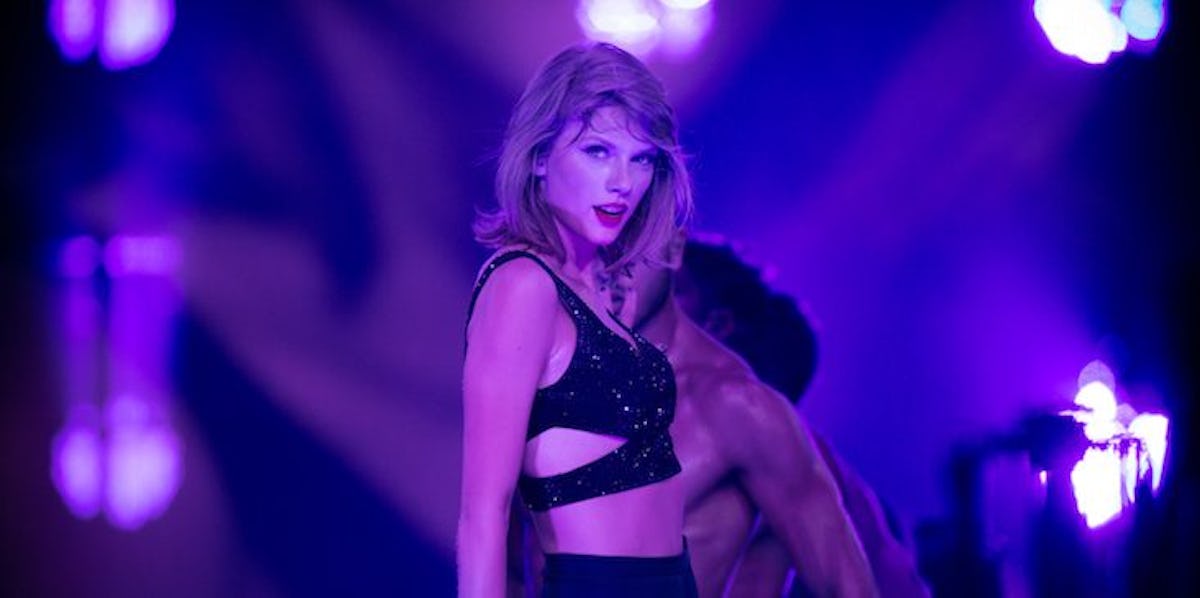 Is Taylor Swift's Song About Calvin Harris? We Investigated "Ready For It"
Christopher Polk/Getty Images for TAS
Taylor Swift wants to make sure you know she's back, people. The star dropped a new song called "Ready For It" on Saturday, Sept. 2 during the middle of a college football game on TV. The song isn't really like "Look What You Made Me Do," which seems to call out her feuds with Kanye West, Kim Kardashian, and Katy Perry. "Ready For It" has a very sexy vibe, which begs the question, is "Ready For It" about Calvin Harris? Elite Daily reached out to Swift's team for confirmation, but did not hear back by the time of publication.
The lyrics for the song are so flirty. Taylor sings one line a few times, saying,
So baby let the good things begin The good things begin The good things begin Are you ready for it? Oh! I-I-I see how this is gonna go Touch me and you'll never be alone I-Island breeze, lights down low No one has to know
Secretive, Taylor! Island breeze, lights down low. I like it. She continues, singing,
In the middle of the night In my dreams You should see the things we do, baby (We do, baby) In the middle of the night In my dreams (My dreams) I know I'm gonna be with you So I'll take my time
OoOoOo, Tay! So, do we think the lyrics could be about Harris? According to sources, Swift has been dating actor Joe Alwyn since around May of 2017.
Swift also dated Tom Hiddleston after dating Harris, so it would seem that if the song were written about any of her past (or present) boyfriends, it wouldn't be Harris. Calvin and Taylor broke up in June 2016, so it doesn't seem likely she would write this flirty lil' piece about an ex.
But, who is this song about? It's pretty likely that if it's based on her actual life, it could be about Alwyn. We know Swift has been working on this comeback for months, and maybe it was around the time her and Alwyn were heating up.
Let's hope one day Swift will tell us, so we can stop this ruminating. WE LOVE YOU, TAYLOR!