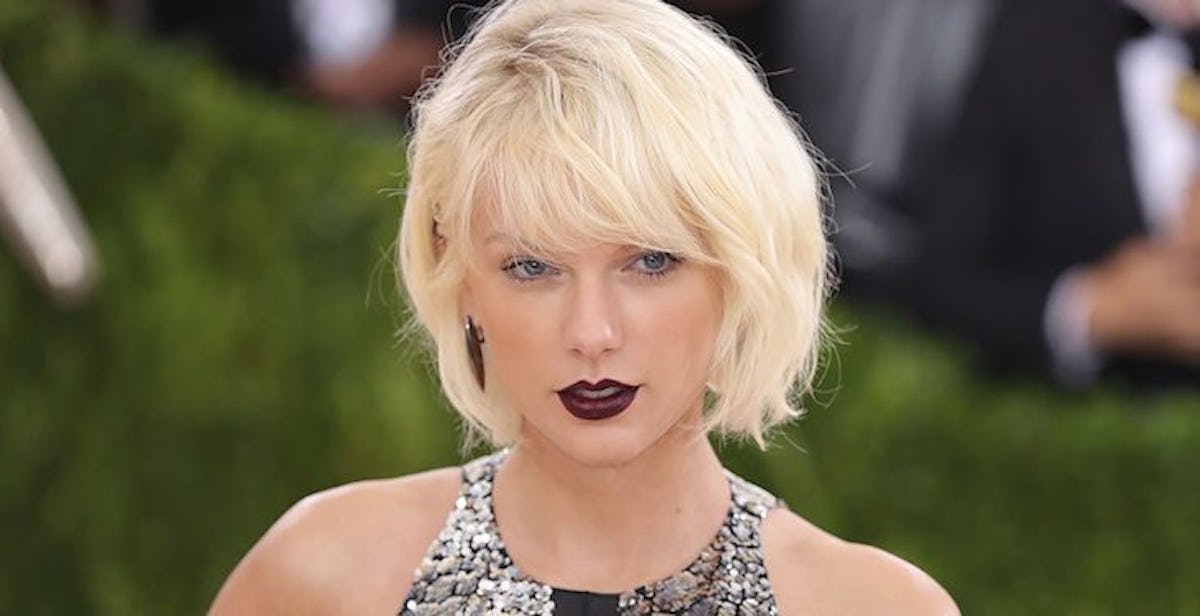 Taylor Swift's New Song "Ready For It" Is Proof The Old Taylor Is Dead
Neilson Barnard / Getty Images
Trying to enjoy your Labor Day Weekend without looking at a computer screen? Think again. Taylor Swift's new single "Ready For It" dropped Saturday, Sept. 2 to the shock and surprise of everyone, and it's all the proof you'll need to believe that yeah, the old Taylor really can't come to the phone because she's dead. The teaser of the song is a Swift sound like we've honestly never heard before. The song, which dropped in the middle of the No. 1 Alabama versus No. 3 Florida State college football game, sent fans into an absolute frenzy. Who is this new Swift? What is this new Swift?
"Ready For It" sounds absolutely nothing like "Look What You Made Me Do," a song laden with references to all the artists now-infamous feuds (and an even more stunning and shocking video that specifically paid homage to each celebrity face-off). "Ready For It" boasts the same pop-inspired feel, but there are tons of sexual references feel very young, fresh, and sexy to the artists. Talking about the things she does in dreams? Oh sh*t, Taylor. I'm not sure any of us were ready for this side of you. (Or maybe we were? IDK. IDK.)
It's hard to remember a time when Swift hadn't commandeered our attention on literally every social media platform out there, but the artist has been everywhere lately. At the tail-end of August, she deleted all of her social media accounts and started posting creepy, eerie snake images. While everyone was distracted, trying to figure out what was going on in the world of their beloved T. Swift, the artist was slowly building up traction for the late-night release of "Look What You Made Me Do," her debut single off her forthcoming Reputation album. Days later, the "Look What You Made Me Do" video dropped during the Video Music Awards on MTV, without any of the usual pomp and circumstance we're used to.
It's clear that Reputation boasts a different side of Swift. "Ready For It" definitely does, too.