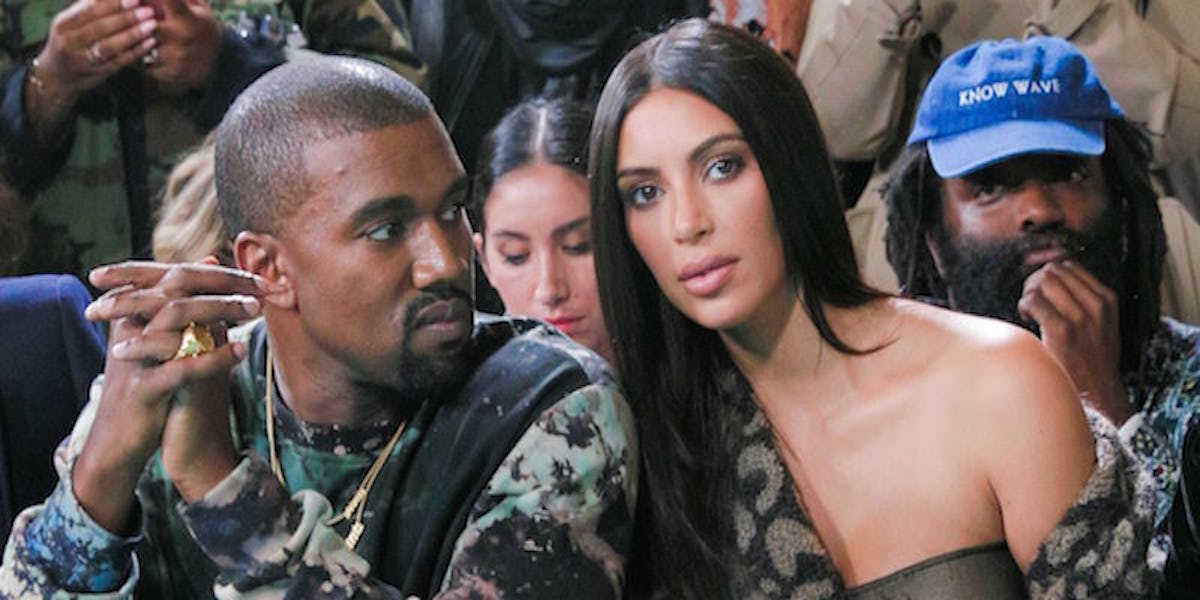 Kim K's Bodyguard Still Employed Despite Deleting Her From His Social Media
REX/Shutterstock
Three days after Kim Kardashian was allegedly robbed at gunpoint in Paris, new details are surfacing regarding the traumatic incident.
If you haven't been keeping up with Kim these days, allow me to refresh your memory. Kim Kardashian was in her hotel room in Paris wearing nothing but a robe when intruders gained access to the property against her will.
When Kim noticed two masked men, she rolled onto the floor and tried to call her bodyguard, Pascal Duvier. It turns out Duvier, the lead man in her security team, was out with Kourtney Kardashian and Kendall Jenner at an event.
Kim went back to her hotel room to get some rest.
When the masked men finally intruded the room where Kim was, they reportedly smacked the phone out of her hand, dragged her into the bathroom by her ankles, tied her up and put her in the bathtub. She feared rape.
Eventually, the assailants made off with about $10 million in jewelry, including a $4 million ring Kanye West had gifted Kim.
As details regarding the incident continue to surface, many people are wondering what roles the people closest to the 35-year-old star might have played in the robbery.
While many people began blaming Kim Kardashian's lead bodyguard, new details are coming out that Pascal Duvier has actually wiped his social media clean of photos or mentions of Kim. He even deleted photos of himself.
Did he get fired? Did he have something to do with what happened in Paris? So many questions.
At first, it did seem a bit suspicious -- I mean, why would he do this? Doesn't it seem a bit odd?
Well, it turns out Duvier is just taking the necessary safety precautions to avoid information about his whereabouts and Kim's whereabouts from getting into the wrong hands.
According to TMZ,  Kim's bodyguard, Pascal Duvier, wiped his social media accounts of all images and mentions of her as a "safety measure" to stop criminals from tracking him and Kimye.
In other words, NO -- he was not fired. As a matter of fact, both Kim and Kanye appreciate Pascal and in no way do they think he's responsible for the robbery in Paris.
Kim Kardashian hasn't been particularly quiet about her support and appreciation for her lead bodyguard. She's shouted him out numerous times on social media.
She even called him "a G"  the time a serial "prankster" attempted to kiss her ass (literally) and Pascal was there to tackle the dude down to the ground.
There you have it, folks. Kim did NOT fire her trusty security and she doesn't blame him for what happened. Don't believe everything you hear!
Citations: Kim Kardashian's Bodyguard Wipes Kim From Social Media But Not Fired (TMZ)