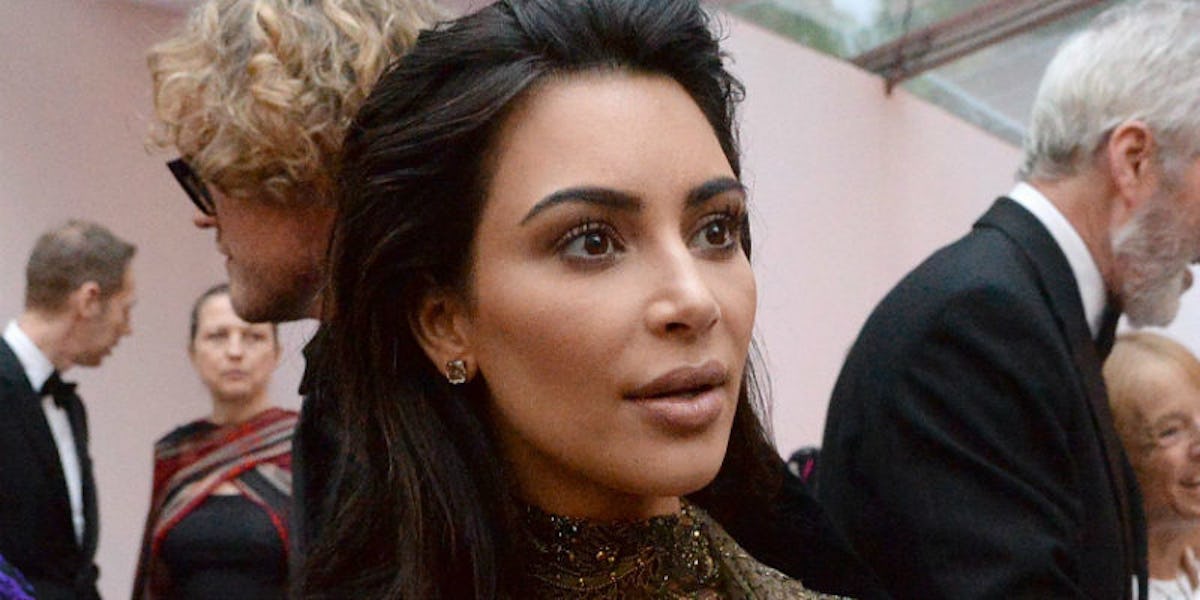 Kim Kardashian Feared She Was Going To Get 'Raped' During Robbery
REX/Shutterstock
Whether you're a fan of Kim Kardashian or not, this is NO laughing matter.
New and frightening details are emerging after Kim Kardashian was robbed at gunpoint in Paris early Monday morning.
The 35-year-old star had been in her hotel room wearing nothing but a robe when a masked man and another intruder wearing a police officer's hat appeared on the other side of a sliding glass door.
Reports state that Kim immediately rolled onto the floor and attempted to make a phone call to her bodyguard. The assailants made it into her hotel room, slapped the phone out of her hand and proceeded to tie her up.
Seriously, it does not get any scarier than this, folks.
They then reportedly duct-taped her ankles together. Shortly after gaining entry and control, one of the robbers grabbed Kim Kardashian by her ankles and dragged her into the bathroom.
According to Perez Hilton, inside sources claim that that was the very moment Kim feared she might be sexually assaulted.
She was placed into the bathtub and asked, in French, to hand over the flashy ring Kanye West had just gotten for her.
Kim, who had just posted an Instagram photo of the jewelry, was only able to make out the word "ring" from the robbers' demands. The robbers eventually made off with about $10 million in jewelry.
When the incident was finally over, Kim had managed to survive the whole ordeal unscathed and physically unharmed.
Kim Kardashian called Kanye West and was hysterical over the phone while explaining what had happened. Since then, Kim, as well as other members of the Kardashian family, have beefed up their security detail.
What a crazy world we're living in, folks.
Citations: Kim Kardashian Feared The Paris Assailants Intended To Rape Her — Get The Scary Details (Perez Hilton)