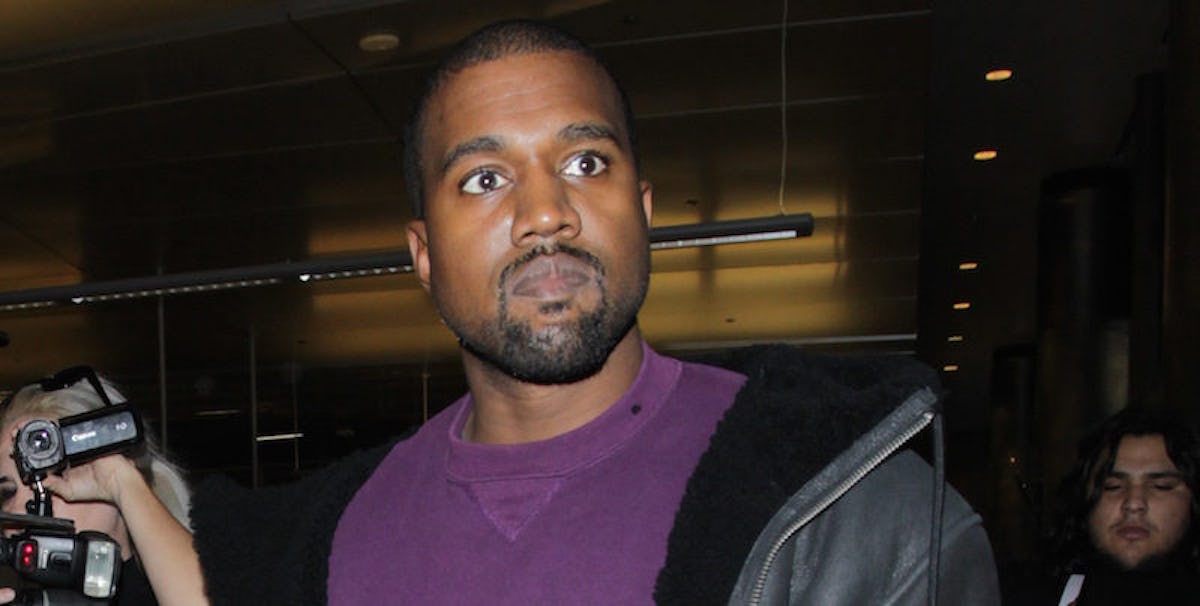 Some Of Kanye West's Medical Staff Was Fired After Trying To Steal His Records
REX/Shutterstock
Three weeks after Kanye West was hospitalized following a psychotic breakdown, new information has been leaked about what happened during his time there.
According to TMZ, some of the staff members at UCLA Medical Center attempted to steal the rapper's medical records.
Sources say the workers were curious to find out the details of Kanye's admittance and tried to access his information through the computer system.
The insiders say UCLA Medical Center launched an investigation, but apparently "several dozen people" have been (or will be) fired.
The 39-year-old "Famous" singer was released from the hospital a week later on November 30. Shortly after, he made his first public appearance post-breakdown and debuted blonde hair.
Photos of Kanye West with his new look were taken at an art installation at the Pacific Design Center.
The rapper also was seen this past Sunday having a date night with Kim Kardashian.
While Kanye was in the hospital, there was talk of a potential divorce between Kim and Kanye. However, the couple put rumors to rest by going to dinner at Giorgio Baldi in Santa Monica.
According to TMZ, Kimye may have made a public appearance together with the intention of being photographed.
The restaurant they went to is a well-known spot for the paparazzi to hang, so perhaps that was their way to say, "Fuck off, everybody. We gucci."
For fans who are still worried about Kanye West, "Keeping Up with the Kardashians" is planning to air an episode centered around his hospitalization.
A source close to the Kardashians told ET,
A few members of the Kardashian family have filmed scenes discussing the 39-year-old rapper's recent hospitalization for the next season for 'KUWTK.'
Kim Kardashian -- who is still recovering from her Paris hotel robbery -- and her husband have been through a lot these last few months.
Hopefully they spend the holidays with family and friends to help them both move forward.
Citations: Kanye West Medical Records (Daily Mail), Kanye West Hospital Records (TMZ)