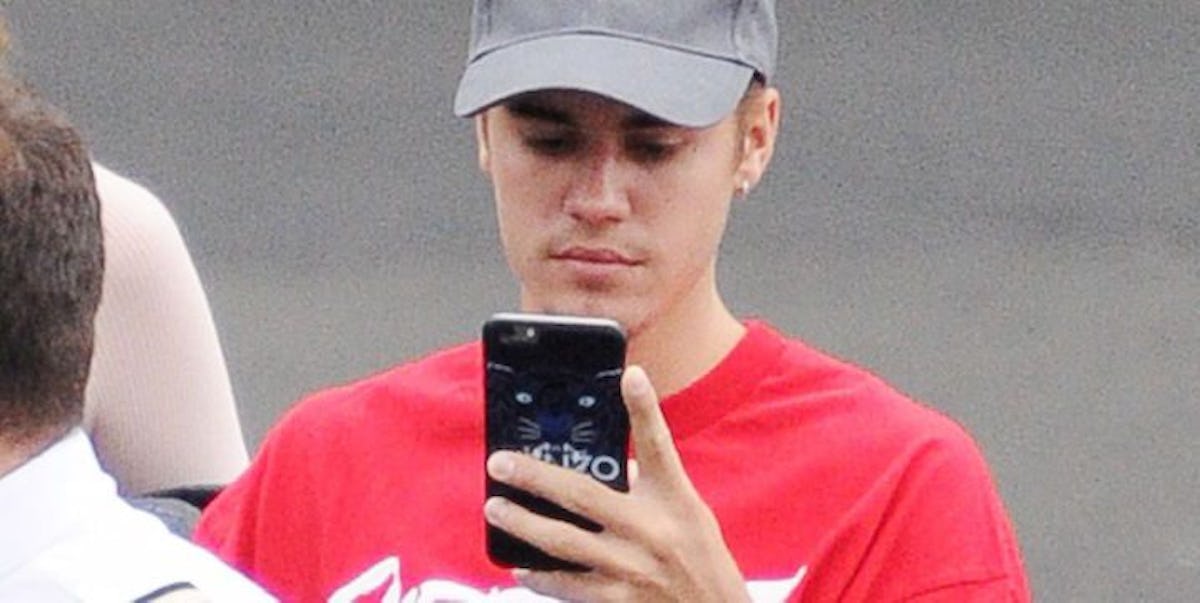 Justin Bieber's Cryptic Tweet On 'Special' Project Could Mean New Music
REX/Shutterstock
Justin Bieber is following in the footsteps of Adele and Ed Sheeran with a much-needed hiatus following the end of his Purpose tour.
The break cannot come soon enough, especially considering some of Justin's tour moments had fans asking, "Hey, man, you OK?"
Despite desperately needing time off, the Biebs tweeted a promise to fans Thursday night, vowing he's "working on something special."
OK, that's… that's not… that's not a hiatus, bud.
As much as we all want JB to keep churning out hit after pan-flute-y summer hit, his recent world tour offered more than enough evidence the 22-year-old needs to cool it for a fucking sec.
Over the course of his tour, Justin stormed off stage, chucked his mic at the ground, sneezed on his fans mid-show, crashed a high school soccer game like the loneliest prince in the kingdom and masqueraded around Amsterdam in a felt goatee and sunglasses.
On several occasions, the "Let Me Love You" singer chastised fans for screaming at concerts… you know, like you do when you're a teenage girl AT. A. DING-DONG. CONCERT.
During a show in Manchester, he told fans,
My point of the no screaming thing is so that when I'm looking at you in the eyes, you can actually know that we're having a moment and having a connection… So it's not me trying to be an asshole.
All die-hard Justin fans are fully aware of the well of loneliness that lives within this boy as he's forced to travel for months at at time, singing and dancing for screaming masses who -- though they feel otherwise -- don't truly know him.
Fellow pop star Lady Gaga expertly summed up the irony and the effect of being universally adored during an appearance on 103.5 KTU.
She said,
I would say that fame is very isolating… [It] takes a moment for you to stabilize yourself, especially if you're really in it for the music or for your craft, because it can be a distraction from all of those things… Suddenly, it's about keeping up with your career… Or keeping up with number ones, or being on top.
Don't feel like you need to keep us on the hook with some secret project, Jus. Take some time for you, bub.
Citations: Justin Bieber teases 'something special' for excited fans ahead of his 'one-year break' (Metro), Lady Gaga On Fame (ET Online)