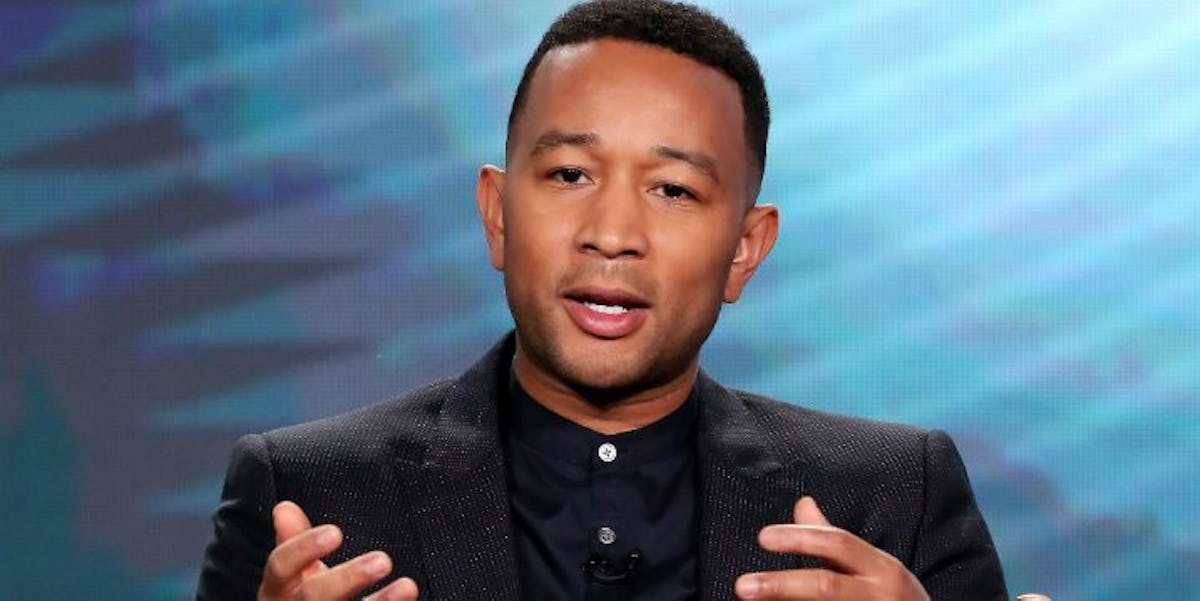 No One's More Pumped Than John Legend About Luna's Playdates With Blue Ivy
REX/Shutterstock
The year is 2037, and the pop culture world revolves around two best friends: Luna Diego Legend and Blue Ivy.
Well, this is what will happen if all goes according to John Legend's plan.
In a recent interview with Entertainment Tonight at his Super Bowl LIFEWTR commercial launch party over in Houston, Texas on Friday, John talked about the prospects of his daughter Luna, 9 months, eventually hanging out with Blue Ivy, 5, and how excited he is over the idea of these playdates.
John Legend provided a legendary response and said,
Hopefully some good music will come out of it. Who knows?
Who knows?
Uh, dial up Beyoncé and Jay Z, and make this happen. All of me loves all of this idea of these two little ones collaborating in the future.
Too true, Chrissy!
Seriously, get a calendar for 2020, and put this hangout in the books. Sure, Blue will be 8 and Luna will be 3 and some change, but in time, they'll become besties.
I just know it.
On the subject of Beyonce's recent announcement she'd be having twins in a half-naked Instagram post, John said,
I'm happy for them. It's a beautiful thing. They already know that, though. They already have a wonderful daughter. They know what it feels like, and I'm excited for them.
So far, the responses to Jay Z and Bey's pregnancy announcement have ranged from Nicki Minaj trolling us with her own baby bump picture to concern over whether or not Queen B will still be up to headline Coachella.
But this? This is the best news I've heard all damn day. The Legend-Carter alliance would be a powerhouse of musicality.
Although, if Luna and Blue were ever competing against one another in a Grammys category, I seriously don't know how I'd be able to choose sides.
DON'T MAKE ME CHOOSE, DIEGO AND BLUE. DON'T YOU DARE.
Citations: EXCLUSIVE: John Legend Says He's 'Happy' For Beyonce and Jay Z Following Pregnancy News: 'It's a Beautiful Thing' (ET)