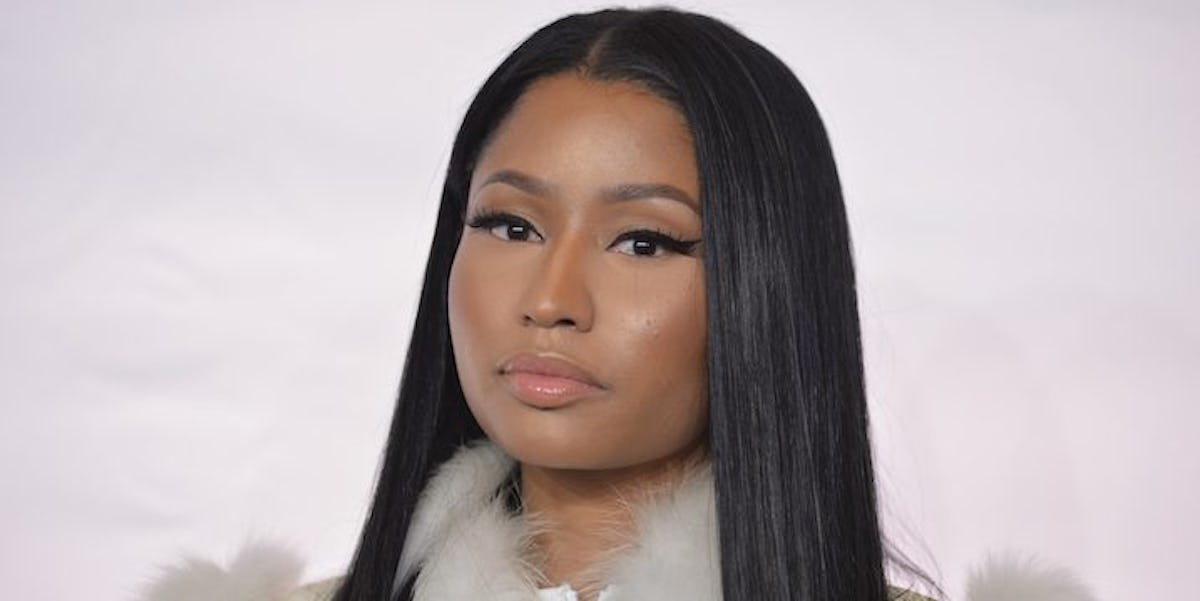 Nicki Minaj Pulled A Full Beyoncé And Teased All Of Us With A Baby Bump Photo
REX/Shutterstock
Nicki Minaj fans are going completely wild in response to one of the star's latest Instagram pictures.
If you haven't already seen it, prepare to freak the heck out.
I was casually scrolling through my feed when --BAM -- I see Nicki pulling a full-on Beyoncé, rocking an adorable BABY BUMP under a sexy lingerie dress.
Queen Bey announced to all of her fans she's pregnant with twins just last week. Her Instagram post read,
We would like to share our love and happiness. We have been blessed two times over. We are incredibly grateful that our family will be growing by two, and we thank you for your well wishes. - The Carters
Celebrities naturally followed suit with parodies of Bey's beautiful pregnancy announcement, including Ellen DeGeneres and stars from "Grey's Anatomy."
Complex points out Nicki's "pregnancy" picture may be the result of all of the crazy drama going down with her ex-boyfriend Meek Mill, who apparently claimed Nicki is expecting.
The 34-year-old rapper's post reads,
ATBIMS. y'all so childish Omgskibbidybopbopghjhddfnjj - I was gonna wait to share the news but…
Her seemingly v. sarcastic caption even further proves the suspicion that the picture is a fake.
*Sighs and (sadly) stops planning Nicki Minaj and Beyoncé's combined baby shower*
Nicki's fans took to Twitter to voice their own opinions on the matter. Many of them were super pumped about the idea of Nicki having a baby, while some were totally confused AF.
One Twitter user wrote,
nicki minaj is pregnant and i still cant process this.
While another tweeted,
i have a really important question is nicki minaj really pregnant or not.
Others are wishing and hoping Nicki is actually pregnant at the same time as Beyoncé because dreams can actually come true.
This Twitter user posted,
I hope @NICKIMINAJ is really pregnant and truly reproducing at the same time as @Beyonce bc it means that good things really are possible
WELP, whether Nicki is pregnant or not, she always rocks her look like a boss.
Citations: Nicki Minaj Posts Joking Pregnancy Photo, and Twitter Loses It (Complex)