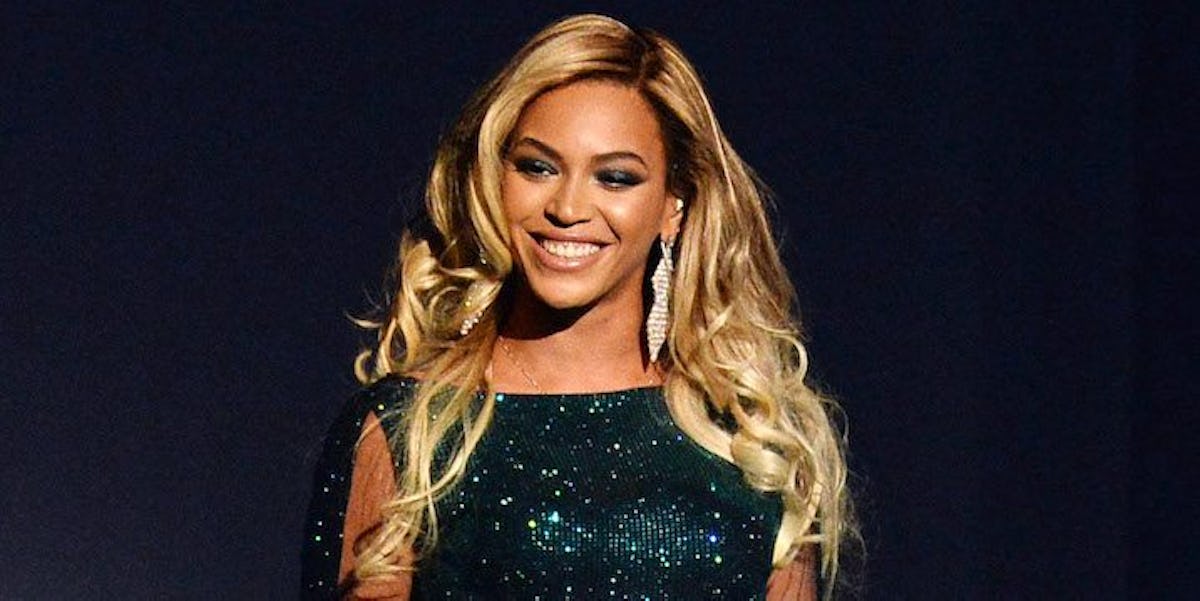 Sorry Everyone, Beyoncé May Ruin Coachella And Still Get Paid
REX/Shutterstock
The state of Coachella 2017 has been in turmoil ever since Beyoncé announced she's pregnant with twins on Wednesday.
In case you didn't know, the 35-year-old singer is promised to headline at this year's Coachella festival in April, alongside Radiohead and Kendrick Lamar.
To be honest, this is the first time Coachella has ever sounded worth the money to me.
But then Bey just HAD to go mess everything up with the miracle of life, didn't she? The nerve of some people, I mean really.
(That was a joke. I'm very happy for you, Bey.)
To be clear, Bey has not yet canceled on Coachella.
Who knows, maybe she will perform very pregnant with two babies inside her!
But festival goers are starting to get worried.
But according to a report from TMZ, even if Beyoncé does cancel her Coachella appearance, she could still get a substantial payment through her insurance.
Basically, as the report states, there is a very common insurance policy included in the contracts of many entertainers.
TMZ obtained an example policy, which states if a performer is absent due to "incapacity," then the insurance company will foot the bill for the performance fee.
It seems very possible Bey — who looks four to five months pregnant right now, and so could be close to seven months pregnant come festival time — may be incapacitated from a high-risk pregnancy.
The report goes on to say the insiders claim Bey's fee for the two-night performance at the festival is at least $1 million.
Honestly... I'm not even mad. Give Bey a millie and let her sit back and take care of her beautiful babies safely in style. She's already given us so much.
And you Coachella goers still have Radiohead! That was worth the hundreds of dollars, right?
Plus, she hasn't actually canceled yet. Don't forget, she's performed pregnant before! Maybe she'll do it again.
Citations: BEYONCE SHE COULD GET BIG COACHELLA MONEY Even if She's MIA (TMZ)