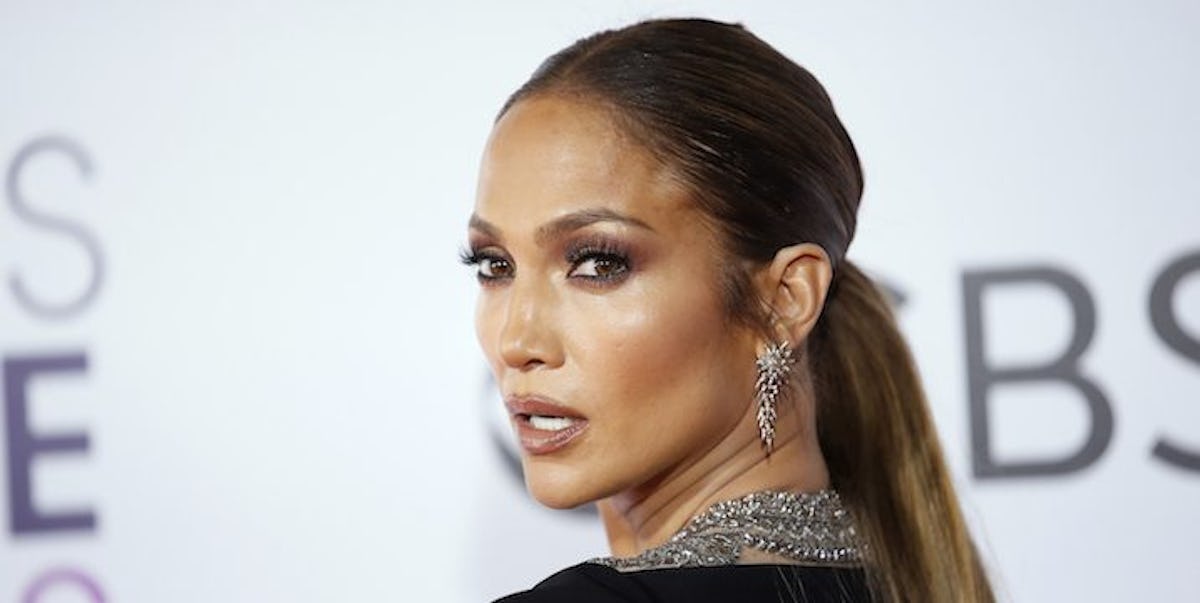 JLo Shows Drake What He's Missing With Sexy Underboob Instagram Pic
REUTERS
It pains me to say this but... I think Drake is a fuck boy?
He's always singing about his feelings and stuff, but if we're being honest he's kind of a tool.
Exhibit A: He chased after Rihanna for God knows how long and, when he finally got her, they quickly broke up?
Perhaps it was a classic case of boy meets girl, boy falls for girl, girl finally gives boy chance, boy gets girl and then gets bored because he built her up in his head instead of realizing she was a real person with real needs.
Exhibit B: Drake let Jennifer Lopez post a very intimate photo of them getting cozy together.
If he wasn't that into her he could have used the ever popular excuse, "I'm not really into broadcasting my relationships on social media. I think it should just be between you and me, bae."
Which is totally something I may or may not have told people before... (I have not, because no one has ever loved me.)
Exhibit C: About a week after JLo and Drake were a couple, he was spotted out on a date with a retired porn star.
And it's like my family always says: you're either a retired porn star or you're not a porn star yet. Wait -- is that what our family crest actually translates to?
Anyway, it looks like Jenny from the block is throwing shade at her short term boy toy with this sexy Instagram shot featuring some serious underboob.
Instagram? More like Instadamn, am I right?
*Waits patiently for you to begrudgingly high five me.*
The singer and actress captioned the photo:
Getting this mind and body ready for Vegas... #rehearsalflow #selfmotivate #AllIHave #February8 #jlovegas2017 #inalilpainrightnowcantlie #feelsgoodtho #letsgetit
But she might as well captioned it:
YOU'RE MISSING OUT, FUCK BOY.
There's a few things I want to point out in her hashtag game though. First and foremost, "jlovegas2017" is "J Lo Vegas 2017" and not what I first assumed read "J Love Gas 2017."
She's getting fit and ready for her Vegas residency at Planet Hollywood on February 8.
Second, "inalilpainrightnowcantlie" probably means she's been working out -- but she does mention her mind in the caption as well.
Nobody hurts my Jenny!
Citations: J LO BEST. AD. EVER. (TMZ)