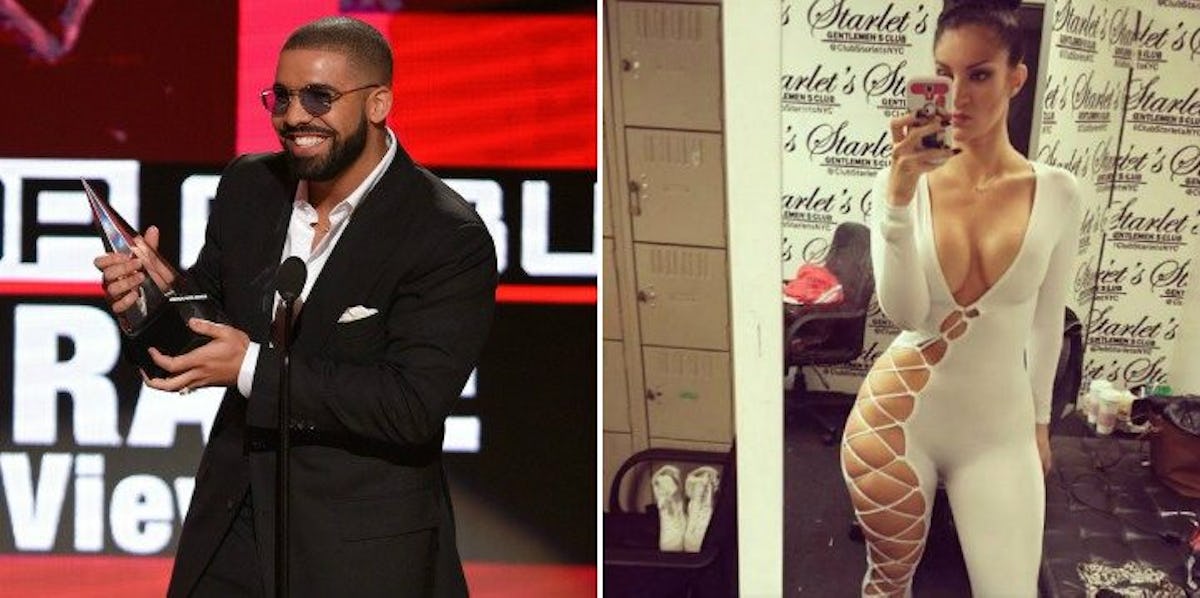 This Is The Porn Star Everyone's Obsessed With Who Drake 'Ditched' JLo For
REX/Shutterstock/Instagram
Last week, despite the fact he was rumored to be dating Jennifer Lopez, Drake was photographed having a dinner date in Amsterdam with a retired porn star.
As it turns out, that retired porn star is Rosee Divine.
I imagine this probably didn't sit well with JLo, but we're not here to dwell in the past.
Instead, we're here to focus all our attention on Drake's current girl of the moment, retired porn star Rosee Divine.
If you weren't familiar with Rosee Divine before she went on a date with Drake, well, it appears you, and everyone else for that matter, got caught up over the weekend.
According to a Pornhub insights report, searches for Rosee Divine increased 2,565 percent on January 25.
Naturally, Drake's date piqued my interest, too, which is why I did a quick search to find Rosee Divine's Instagram page. Hey, it's a tough job, but someone has to do it, right?
So, buckle up, kids, because here's a closer look at Rosee Divine, the retired porn star Drake ditched Jennifer Lopez for.
In late December, it looked like Drake and JLo were dating. However, Drake has already moved on to the next girl.
So, who's Drake's new boo? Well, she is none other than retired porn star Rosee Divine.
Divine and Drake were photographed having dinner recently in Amsterdam, which sent the internet into a wild frenzy.
Obviously, everyone wanted to know who Drake's new woman was. Well, I think it's safe to assume the cat's out of the bag.
You have to hand it to Drake, he certainly doesn't do anything that won't create a buzz.
Who else could go from dating Jennifer Lopez to a retired porn star?
Yeah, Rosee Divine is bad AF, and I just want to take a moment to tip my hat at Drake. We see you, man.
Citations: Searches For Porn Star Drake Went On A 'Dinner Date' With Have Skyrocketed (The LAD Bible), frenchrosebud2 (Instagram)