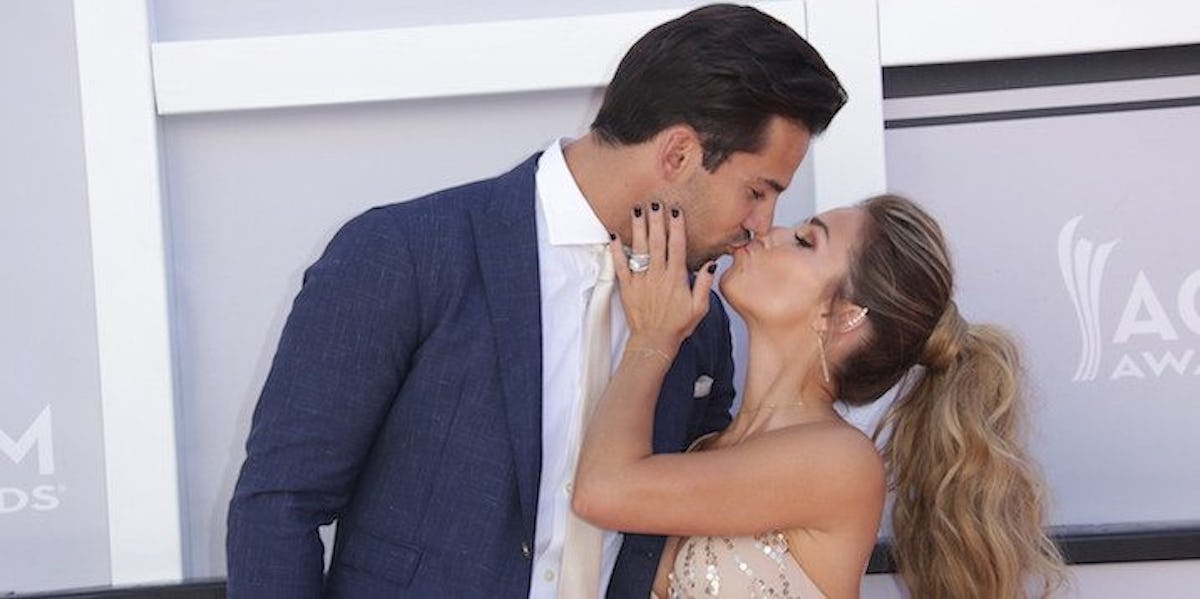 Jessie James Decker's Story About How Eric Asked Her Out Will Make You Melt
REX/SHUTTERSTOCK
Similar to the way I feel when people stare at me and my dog walking down the street, Eric and Jessie James Decker are well-aware of their "couple goals" status.
The 28-year-old singer and her 30-year-old football player husband are revered as one of this generation's ultimate marriage aspirations (an extremely mature way of saying "YAAAAASSSS THEY ARE GOALS AF").
Not only is the couple more aesthetically pleasing than wedding cake figurines, they have an adorable family and are super vocal about their incredible sex life.
I had the chance to speak with Jessie James Decker at last night's Lime-A-Rita Land event in New York City about her and Eric's relationship, how she feels about being an iconic couple and her involvement with the margarita brand.
Eric and Jessie got married in 2013 and now have two children. As a sucker for romantic comedies, I wanted to know if they shared a classic meet-cute before they started dating.
Jessie told me,
Someone set us up over the phone, we had a mutual friend. And we just talked on the phone and video chatted for like five weeks and then he flew out to Nashville and spent the weekend with me. On the way to me taking him to the airport he asked me to be his girlfriend, literally like an 8th grader, and we've been together for over six years now. 
And 5,6,7,8 and swoon.
Speaking about what it's like to be such a public couple that so many people aspire to be like, Jessie told me,
I just think it's flattering and it feels good because [my relationship with Eric is] genuine and it's real... I feel like there are some couples who maybe portray that and we don't really know what's going on behind closed doors, but I can be as honest with you as possible — it's just the way that it is. We're really happy and so I think I can feel good and go to sleep at night knowing that we're inspiring others to maybe have a great relationship too, and we really are in love and we are that happy. And I think other people can be, too, and that's the message we want to put out there -- you can be happy in a relationship, too.
Could they BE any cuter?
Jessie James Decker recently paired with Lime-A-Rita to promote its new Peach-A-Rita flavor, in addition to their new app "Emoji Your Peach."
I asked Jessie what made her team up with the company and she told me,
I love margaritas and I also love that [the new campaign] was kind of aiming toward the girls thing. It's for the women and girls' nights out and I'm such a girl's girl...  I am super busy, so I feel like having the Lime-A-Rita in a can is super easy and it's good for me because I have a really chaotic life. So whenever I have get-togethers, it's a lot easier than getting a blender and doing that whole process... and it's delicious, too. I love the peach flavor, being from Georgia and all.