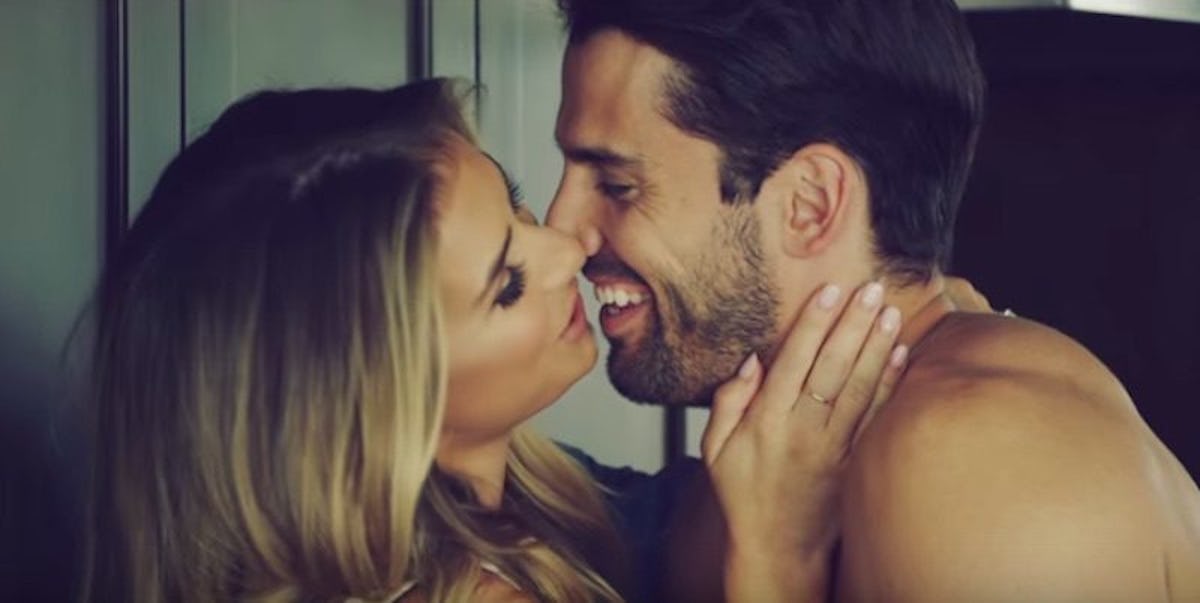 Jessie James Decker's New Video With Eric Decker Is So Cute It Hurts
YouTube
I'd like to argue Eric Decker and Jessie James Decker are the cutest couple in existence.
The NFL player and country music singer seriously make the perfect pair and are crazy in love.
If you're single and (probably) dying alone, this is your warning to stop reading. Jessie James Decker just released a new music video starring her husband, and it makes me want to call up every man who's ever loved me and cry into the phone.
Jessie's new hit called "Lights Down Low" is actually too magical to be real. In the video, the 28-year-old mom spends the day with her husband instead of leaving the house.
The video starts with Eric Decker cooking his lady some breakfast (and um, he's shirtless, so that's a plus).
And Jessie's there watching her man make some pancakes. IT'S ALREADY TOO ADORABLE.
Then he feeds her. I've never been fed by a man, so I don't know what this is like. But I imagine it's romantic AF.
THEN THEY JUST STARE AT EACH OTHER AND CUDDLE. HER HANDS ARE ON HIS SIX-PACK.
I hope he remembered to turn off the stove.
Then they move from the kitchen into the living room, so that's fun, right?! Here they cuddle, roll around and make passionate love while I sit and watch. By myself.
O0o0o0 things are getting spicy. Now we get to watch Jessie James make out with Eric Decker in a bathtub. Cool, this will 100 percent never happen to me, ever.
The only thing I've ever done in a bathtub is shave my legs. This video is very educational.
Hmm, interesting. This is how hot people kiss. This is what it's supposed to look like, I guess.
We are all the third wheel of this date.
That was fun! Today I learned I am forever alone. YAY, Jessie and Eric!
You can watch the entire video above, but just know you've been warned.
Jessie James and Eric Decker, please never break up. I need to live vicariously through your love forever.