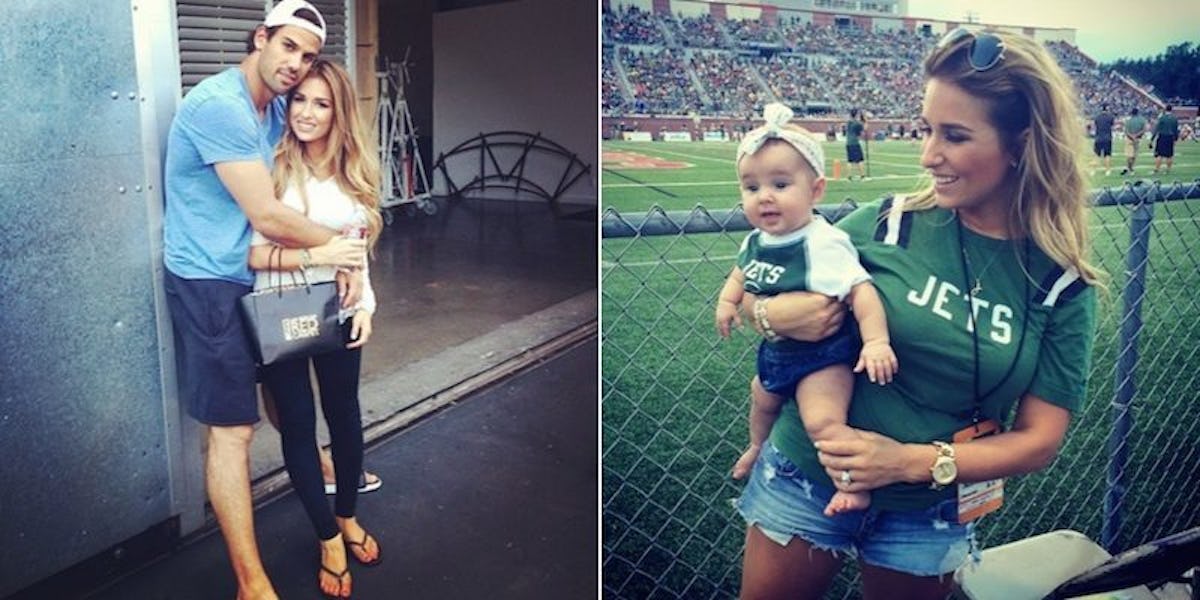 Eric Decker And Jessie James Decker Will Give You Serious #CoupleGoals (Photos)
At times, it can be pretty hard to keep up with the celebrity dating scene.
One day the hottest power couple is getting engaged and then, before you know it, they're calling off the wedding and moving onto their next scandalous Hollywood hookups.
Yep, most star-studded romances tend to be pretty short lived.
However, NFL player Eric Decker and country music singer Jessie James Decker are certainly an exception to this relationship rule.
Eric and Jessie first met in 2011, and it didn't take long for these two to fall madly in love, tie the knot and start an adorable family together.
Now, these two are basically the epitome of the perfect married couple.
It's not hard to see Eric and Jessie are absolutely crazy about each other, and, if you ask me, these two share that magical type of true love we often read about in romance novels but rarely see in real life.
These two constantly give us all #CoupleGoal aspirations and there's no doubt their love for one another will stand the test of time.
Take a look at the pictures below to see this adorable celebrity couple.
Eric and Jessie James Decker might just be the most perfect power couple of all time.
These two fell for each other in 2011 and tied the knot two years later.
Eric and Jessie's wedding basically looked like a fairytale IRL...
...and ever since then, they've been living happily ever together.
Seriously, could their family be any more adorable?
These two are always there to show support for one another, whether Jessie is cheering her man on from the sidelines...
...or Eric is making a red carpet appearance with his gorgeous wife.
Eric constantly sweeps Jessie off her feet...
...and their kisses look like something straight out of a romance novel.
These smoking-hot soulmates do all sorts of cute things as a couple...
...like working on a guitar duet...
...spicing things up in the kitchen...
...goofing off together...
...and coming up with some creative new moves for the bedroom.
Let's not forget the time they melted our hearts by going pumpkin picking in matching plaid, either.
These two certainly are a match made in heaven.
And it's not hard to see Eric and Jessie are just as crazy about each other now as the day they first met.
Let's be real, you just can't fake a love like this.
I think it's safe to say these love birds can teach us all a thing or two about #RelationshipGoals.