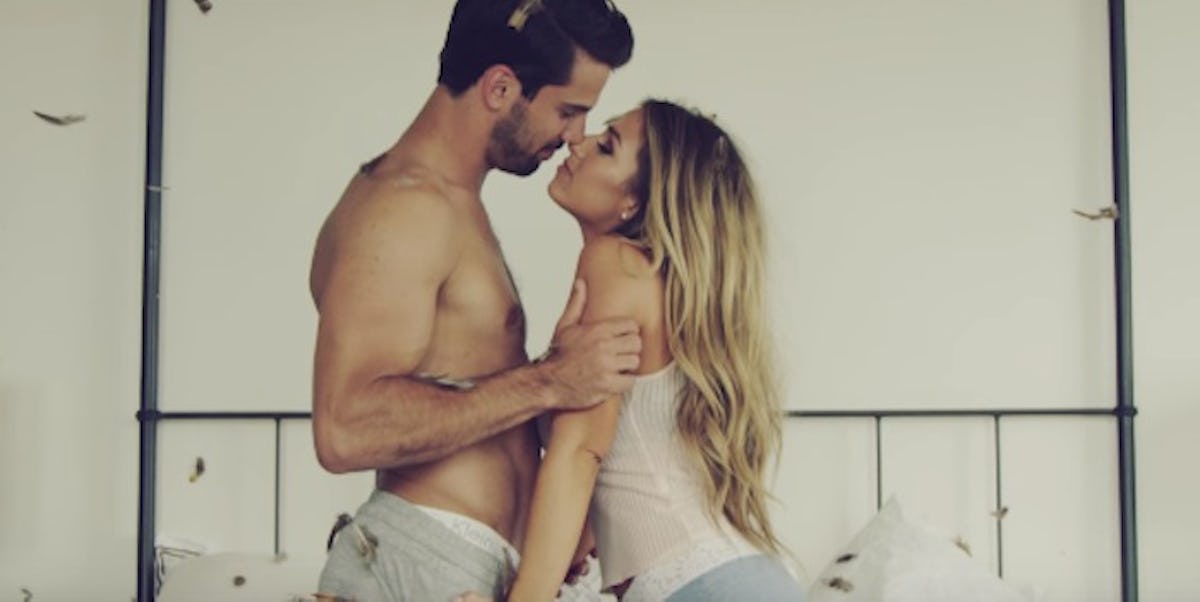 Jessie James And Eric Decker Are So Busy, They Have To Schedule Sex
Youtube
When it comes to Jessie James and her husband Eric Decker's busy schedule, it can be pretty hard to pencil in some sex.
The 28-year-old singer opened up about the couple's tight schedule and even spilled a few secrets on how they make their sex life work.
With Eric caught up in a fresh new football season with the New York Jets and Jessie busy with their kids, they actually have to set up times to do the deed -- and Jessie doesn't care who knows it.
I mean, why would she? Last year, Jessie James Decker had zero problems admitting that she actually enjoys "manscaping" Eric Decker. Yeah, because that's not TMI at all.
The Deckers appeared on an episode of ESPN's "His & Hers," in which Jessie revealed,
Sometimes, I like to design something very special for Eric and I make him go to the locker room when they take showers to show it off, if you know what I mean.
She then went on to talk about how, prior to having children, there was a very strict "no clothes" rule in the Decker household. This obviously means that both Eric and Jessie vowed not to wear clothes when they were home together.
Why does the ENTIRE world need to know this? I'm not too sure.
A lot's changed since those days, though.
In addition, the Deckers have expressed their support for "celebrity hall passes," which allow them to drool over their one favorite celebrity. Jessie gets Ryan Gosling and Eric gets Reese Witherspoon.
Totally normal.
Most recently, Jessie James Decker showed off her revealing side again when she spoke to US Weekly about her sex-scheduling tactics, saying,
We plan these nights. I'll send him a message and be like, 'Babe, it's on tonight!' Life gets really crazy with kids and schedules are hard, but couples need to be intimate. You have to find that time to connect with your partner.
There you have it! There's absolutely nothing wrong with making sure you and your partner are finding time to do the nasty -- even if you have to literally schedule it in advance.
I'm not too surprised about how comfortable Jessie James Decker is with blabbing about her sex life.
After all, she did post this on Snapchat earlier this month.
OKAY THEN.
Eric Decker is currently suffering a gruesome shoulder injury and hasn't been able to practice or play with the Jets this NFL season.
Hey, Jessie, maybe your magic potion will help aid him back to good health? Time to crack that calendar open.
Citations: Eric Decker's Wife Explains Why She Has to Schedule Sex With Him (Complex)