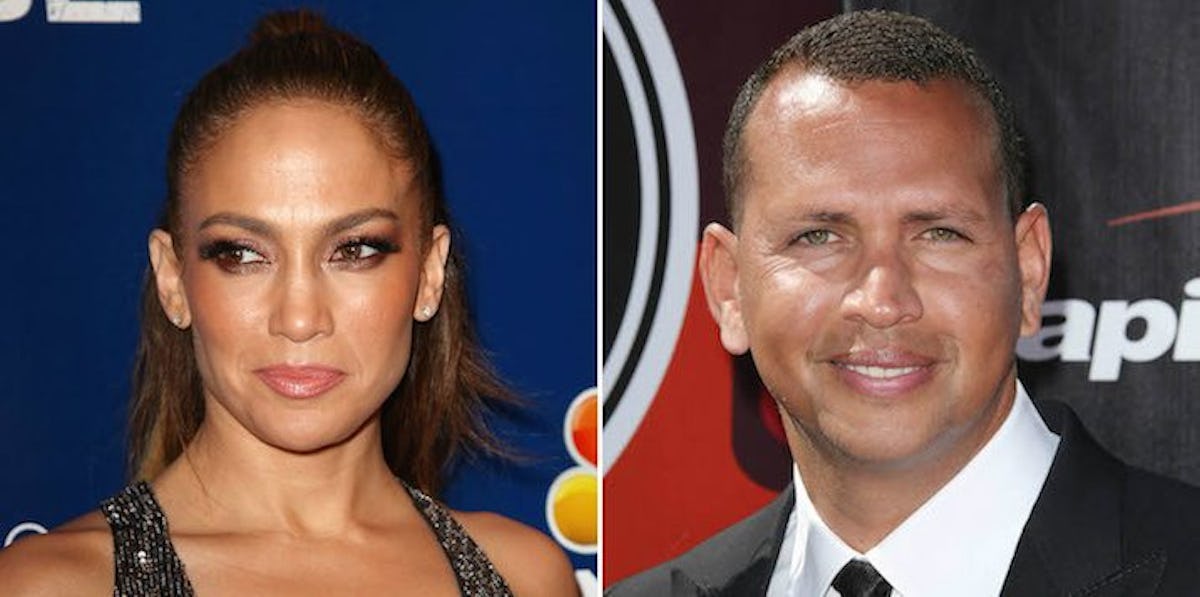 Pics Of JLo And A-Rod Working Out Together Will Motivate You To Go To The Gym
REX/Shutterstock
The couple that keeps TOYT together stays together.
It's no secret that Jennifer Lopez and her bro-tastic garbage truck of a new boyfriend, Alex Rodriguez, are super fit. They have to be.
One of them is an internationally renowned music icon who is known for her upbeat dance music, and the other was sort of a professional athlete (and not just a full-time disgrace) at some point.
Now that the two of them are officially going out, they have taken this unique opportunity to team up and stay fit as all heck together.
The photos below are of JLo leaving a gym that A-Rod just happened to have been working out in at the same time.
Yeah, we ain't buying this coincidence, J-Rod.
You guys were doing sexy, hot celebrity workouts together, and honestly, it was kind of a dick move of you to not let us watch.
The photos were taken right after the couple got back from vacationing in the Bahamas at the Baker's Bay Golf & Ocean Club on Great Guana Cay. Photographers spotted the couple leaving the gym together in Miami.
Just to be very clear, JLo does not need A-Rod's help staying in shape.
The 47-year-old music legend has been keeping herself in tip-top shape this entire time, and if you want proof...
It's looking more and more like this is a couple we're going to have to get used to seeing together in the long run.
After just two months of dating, sources close to the couple says Jenny From The Block has already expressed that she could see herself settling down with this guy:
The insider who spoke to US magazine said, "They definitely see a future together."
A-Rod's clearly been planning this move for a while. A source close to A-Rod said that when he found out she was moving on from Drake, he "swooped right in there… It was perfect timing… He swept her off her feet."
Citations: Jennifer Lopez and Alex Rodriguez Hit the Gym Together in Miami (E!)