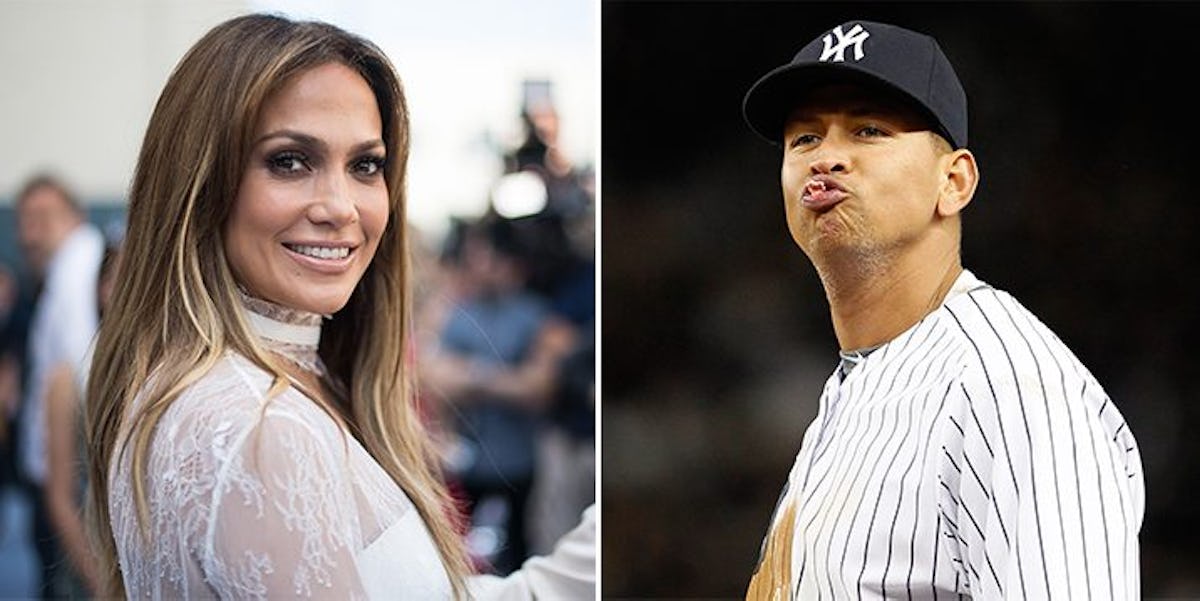 JLo Accidentally Posts Pic With A-Rod To Instagram, Completely Blows Her Cover
REX/Shutterstock/REUTERS
Jennifer Lopez has been playing the field lately, but it looks like she finally hit a home run in the world of dating.
The triple-threat was spotted cozying up with Alex Rodriguez this weekend during a hot-and-heavy getaway trip to the Bahamas -- and boy, do they look cozy.
After their relationship was confirmed, we had our doubts -- but based off an Instagram Story the singer posted, it looks like these two are head over heels for one another.
However, JLo might be a little bummed the entire world got a sneak peak into her steamy vacay with the former MLB player because she deleted the selfie of the two of them she posted to her Instagram.
The selfie shows JLo and A-R0d cuddling, and apparently, it was too much PDA for the singer's liking.
Even though she deleted the picture, fans were still able to snag a screenshot (sorry, girl).
If your name is Drake, you should probably close your eyes right about now.
So cute! JLo, you didn't have to delete that. We'll accept your budding romance with A-Rod, we promise.
Although they've only been dating a few weeks, it's safe to assume JLo's getting serious with the former Yankees star.
In fact, an insider close to A-Rod told ET Online about how they met, saying they "could be really good together."
The source said,
Alex and Jennifer ran into each other about a month or so ago in L.A. They're both single, have these huge careers and their families are their No. 1 priorities. They have a lot in common and friends thought they could be really good together.
The newfound lovers were also spotted cozying up on a boat at the Bakers Bay Golf & Ocean Club in the Bahamas this weekend, confirming they're falling hard for each other.
Although their romance seems to be blossoming, the inside source said they're both busy people and their affair won't get in the way of their careers.
The source stated,
Their schedules are so crazy and that isn't going to slow down anytime soon. They will both continue to carry out their work obligations and will meet up when time allows.
In the meantime, we'll keep our eyes peeled for any Instagram stories JLo posts to get the inside scoop on their love life.
Citations: EXCLUSIVE: Jennifer Lopez & Alex Rodriguez Met Through 'Mutual Friends' -- See Pics From First Trip Together! (ETOnline)